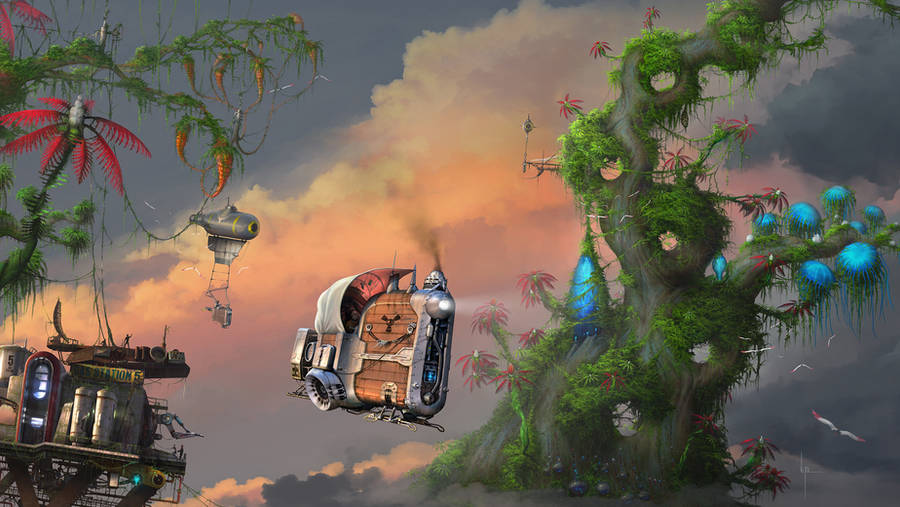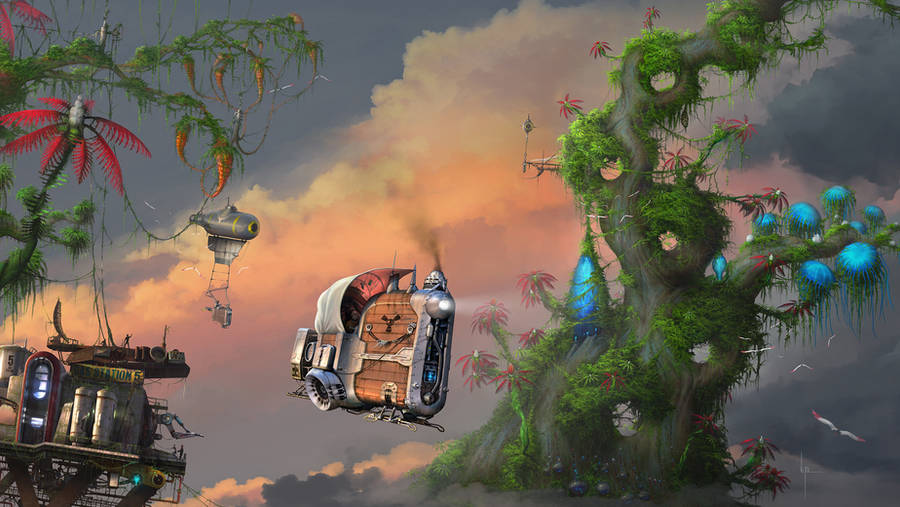 Watch
Another one bites the dust. Just finished my latest illustration which is actually a detailed illustration version of my "Back to the home tree" concept. I added here some more action, ships and all the cool stuff you can see in a sci-fi landscape. I hope you like it along with the story behind it. The main focus is on a a weird ship getting away from this high altitude gas station, which is taking all of it's energy from these giant trees fruits and organic formations. Of course, as an ideal situation this is non polluting for this environment, as these guys share they living space with the natives living on/in this mother-trees. Something like Avatar movie situation, only that those guys are living on high altitude formations.
For the gas station I used and modified an old concept, modeled and textured in Maya, and started from there.
Hope you like it... getting to some unfinished pieces now to get them out from the sketchbook.
Here are some hi-res samples from this illustration:
[link]
[link]
[link]
[link]
Cheers,
Daniel

Great imagination brilliantly rendered. The jellyfish-like flowers are a neat idea.
Reply

great concept you have./..yeah

that's quite a common shape..I saw that basic shape in some sketches too..BTW I like your concepts
Reply

Wow, so beautiful and creative! great imagination. I'm going to go check out your gallery!

Reply

wtf only 1 favorite? is this a joke??? about time to seek real art appreciation elsewhere i presume.
Reply

he he, not everyone appreciate this style, thanks buddy..anyways I posted here too for sharing with the others my twisted, imaginative mind

..thanks
Reply

man, people just don't see this picture in their dA's notif nor home. if they're find this, they'll rapidly push the fav button LOL
Reply

ouch, lol i'd sell my soul for being able to pull off a fantasy tree that way. i'm jamsession from CA btw, love that website for making me discover some high profile art and talents like yourself :))
Reply