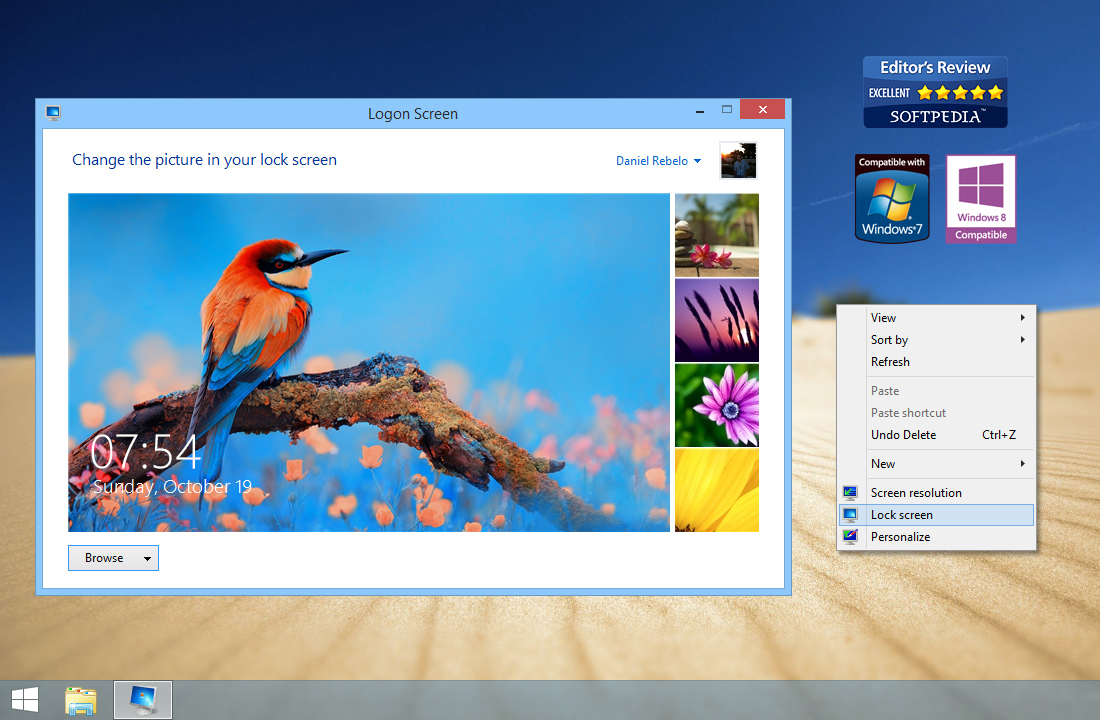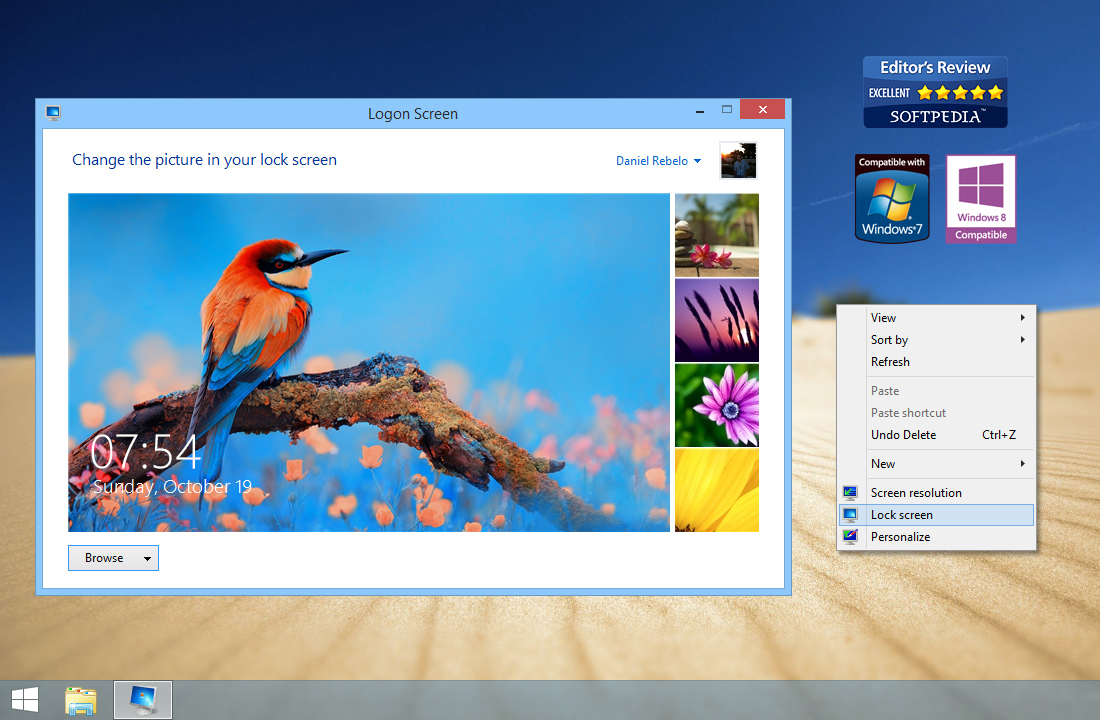 Logon Screen
version 3.01
Operating system
Windows 7 (x32 & x64) and Windows 8/8.1 (x32 & x64)

Change the appearance of logon screen with a Push of a button.

Languages:
Arabic | Bosnian | Bulgarian | Chinese (Simplified) | Chinese (Traditional) | Czech | Danish | Dutch | English | French | German | Greek | Hebrew | Hungarian | Indonesian | Italian | Korean | Norwegian | Persian | Polish | Portuguese (Brasil) | Portuguese (Portugal) | Romanian | Russian | Serbian | Slovak | Slovenian | Spanish | Swedish | Turkish | Ukrainian | Vietnamese
[View all languages]


Awards

- Softpedia Editor's Review: Excelent 5/5
- Brothersoft Editor's Pick
- Brothersoft Winners 2010: List of Best New Windows Software
- Getabest: 5 Stars Editor's Choice!
- Famous Why: Editor's Pick

Send your translations to mailDanielNET@gmail.com

Thank you for all comments!

It would be awesome if you can double click the picture and then search for your background, instead of clicking "Browse". What I mean by this is that you can use the program more efficient.
The layout is great.
All the buttons are there, Restore, Lock, Browse and Apply. We don't need more than that!
Also the quick-access is really amazing! Just right-clicking the desktop and you can open the program. And right-clicking a picture and choose set as Logon background. Really thoughtfull!
Last, the Dutch version has some minor typing mistakes. But I hardly noticed them
It's a great program, I thank you for this

!
The Artist thought this was FAIR
50 out of 54 deviants thought this was fair.