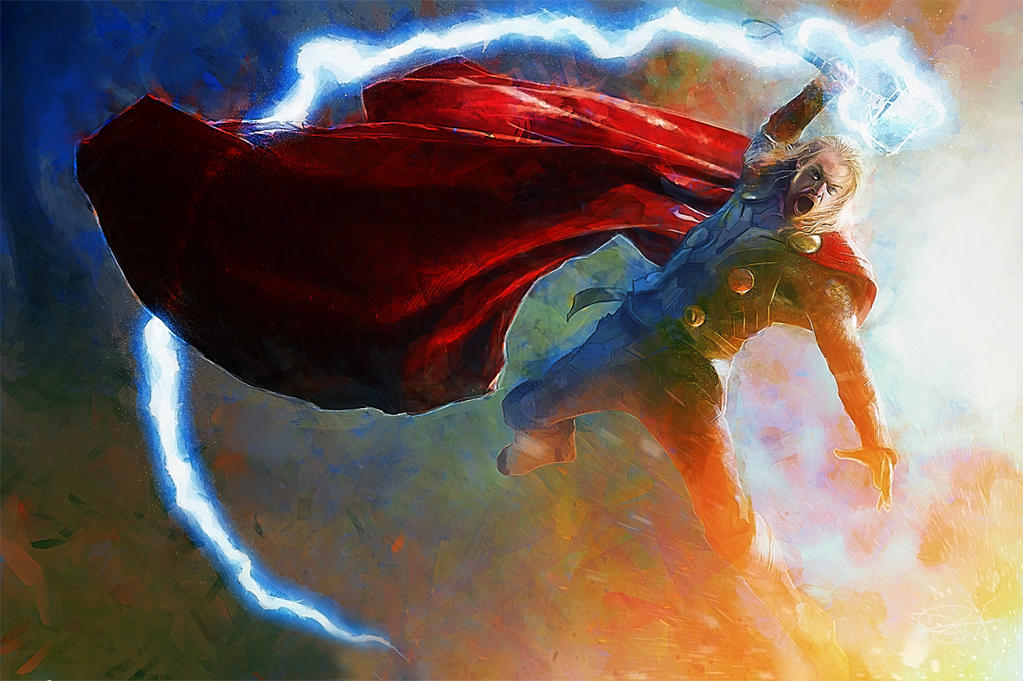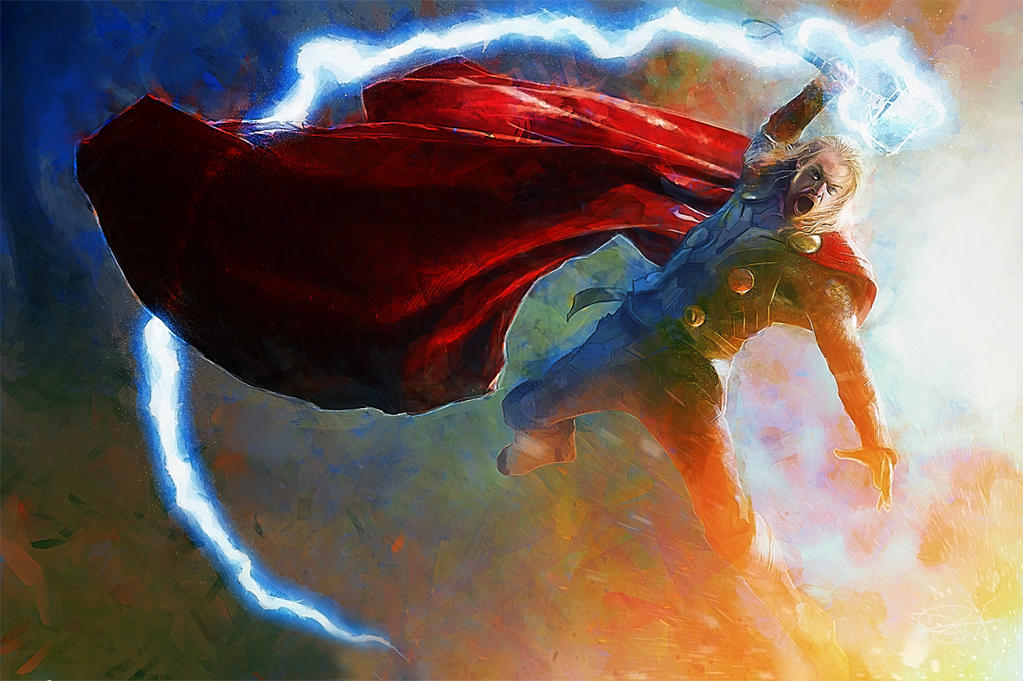 Watch
There are a bunch of these types of Thor poses in various promotional bits, but I never found one that had that moment where the full power of the hammer of the gods was being unleashed by its master.

Yea, I'm a Thor nerd.

So a number of photos for reference, a whole pile of tracing out the line work, cut, rotate, found 5 different Chris Hemsworth faces and from those came up with the closest likeness I could muster. Then so many core gradient layers that Photoshop crashed, Once I got it reloaded, I compiled it and started in with the over paint. 2 days later. The God of Thunder.