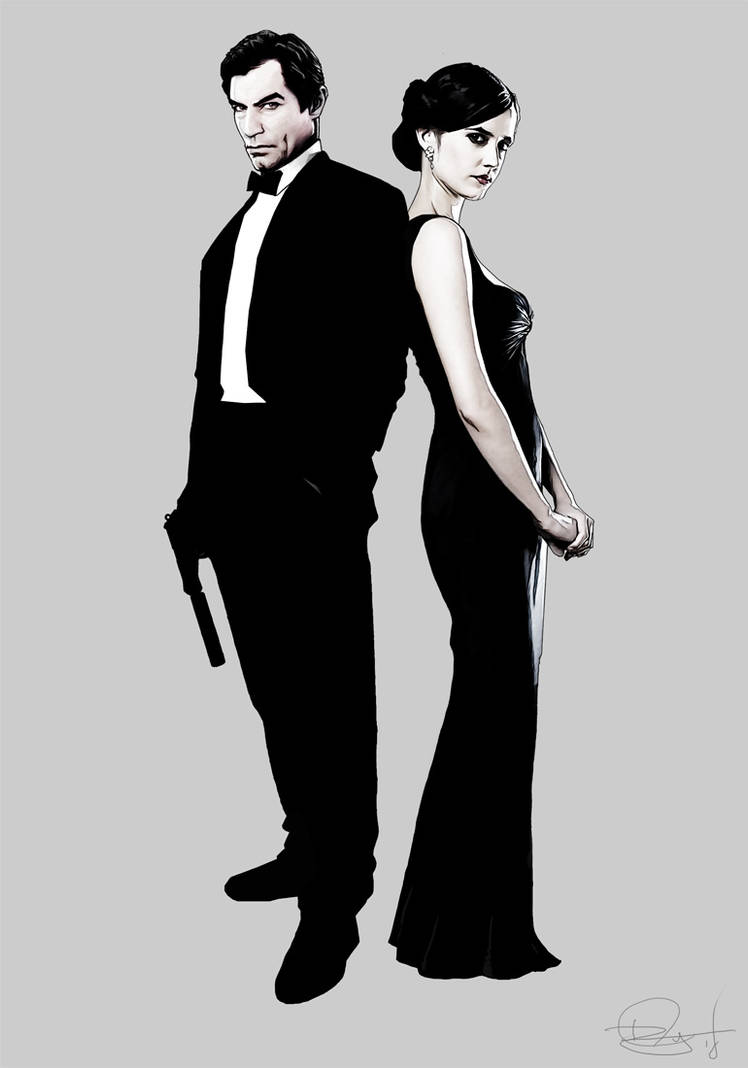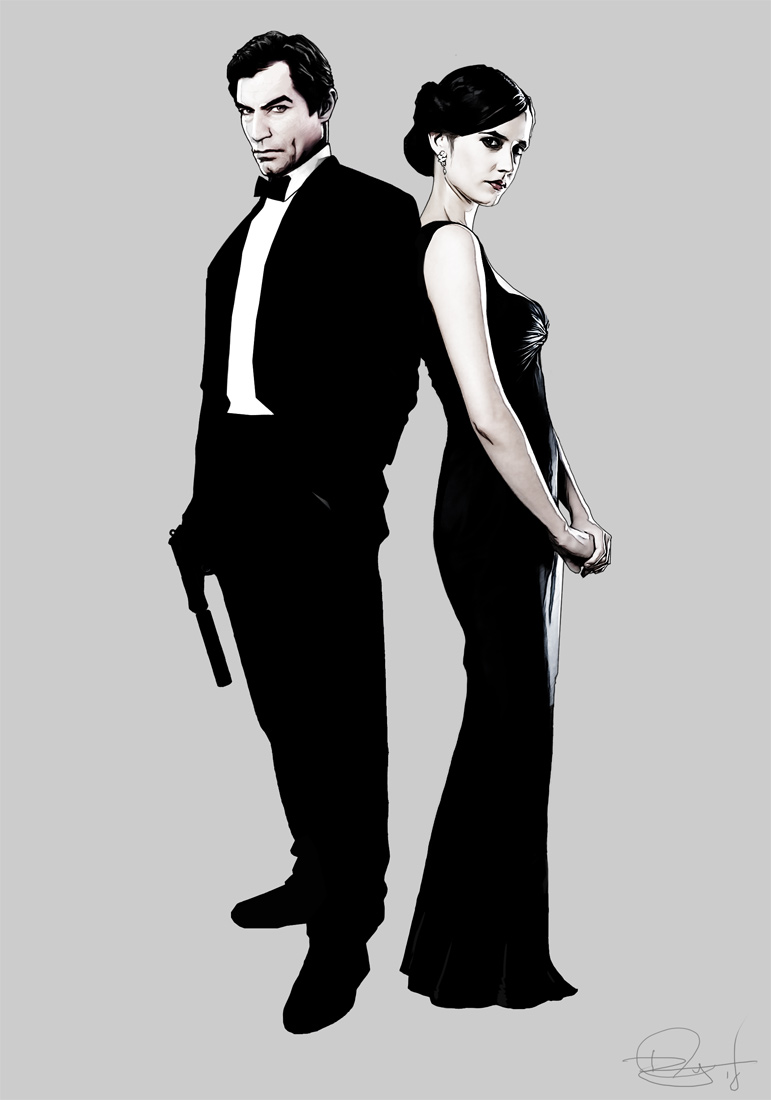 Watch
I like re imagining movies with different Bonds

Been working this off and on for a while now. I had the Dalton James Bond already, dismantled it kept the line work and repainted the face [ ah the beauty of Photoshop ]. Eva Green AKA Vesper Lynd was a bit more problematic as I suck at painting, and suck even more paint women's faces. I finally went with a very toned down version of color, works better as I'm no Dave DeVries in the painting department that's for damn sure. Hence LOTS of trace, erase, trace, erase, swear, walk away, trace, swear more, leave for a week, revisit, think "oh that bit's ok", Start to "pencil' it in, Look at A LOT of Drew Struzan work, realize I suck, sigh, and start again.

So I finally re-toned everything and repainted Bond's face, Left Vesper as she is [read; as good as I could get her] and there you have it.

Now onto something else.