:thumb762543677:
CALENDAR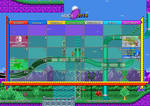 Need to zoom in? Click on the image to go to the deviation page.
Hello! I am Daniel Anthony Noonan. DAN for short, but call me Danny, please!
I have autism so I'm not much of a critic.
Please don't send any hate messages on me.
NO TROLLS ALLOWED!
HATE MESSAGES ARE STRICTLY PROHIBITED.
IF YOU GOT NOTHING NICE TO SAY, KEEP IT TO YOURSELF!
ANY RUDENESS, BAD HATING COMMENTS, ANY SIGNS OF BULLYING NON-STOP MAY RESULT BEING BLOCKED.

I'm also a Christian!
----██-----
███████
----██-----
----██-----
----██-----

Though not necessary, greatly appreciated!
I ONLY Roleplay when I feel like it!
I usually post sprite sheet and level sheets back in the days. Today I draw pictures featuring my Baby Bunny, Amy.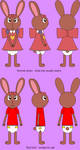 Feel free to draw my bunny in your work as well as my other OCs, but please link back the work after it is complete.

For you sonic fangamers, and comic makers, If you like to use my sprites, hud's, and level sheets, be sure to give credit to not only me but also to the others listed in the credits list in their descriptions below them.
Thank You!
Also have a list of Sonic Fan Game Music Mods in this link;
fav.me/dban6ai

I'm NOT taking those anymore. So could you please STOP asking already?












Like ME on Facebook!



www.facebook.com/danny.noonan.…



















































:thumb586346188:







:thumb296575410: :thumb301539539:




:thumb90024040:


:thumb595002976:

:thumb246536754:



















Steam Account: DanielMania123

steamsignature.com/card/0/7656…
:thumb687126165:
DanielMania123#7809

Nintendo 3DS Friend Code: 1779 - 6056 - 4869

Nintendo (NX) Switch Friend Code: SW - 4827 - 8584 - 9388