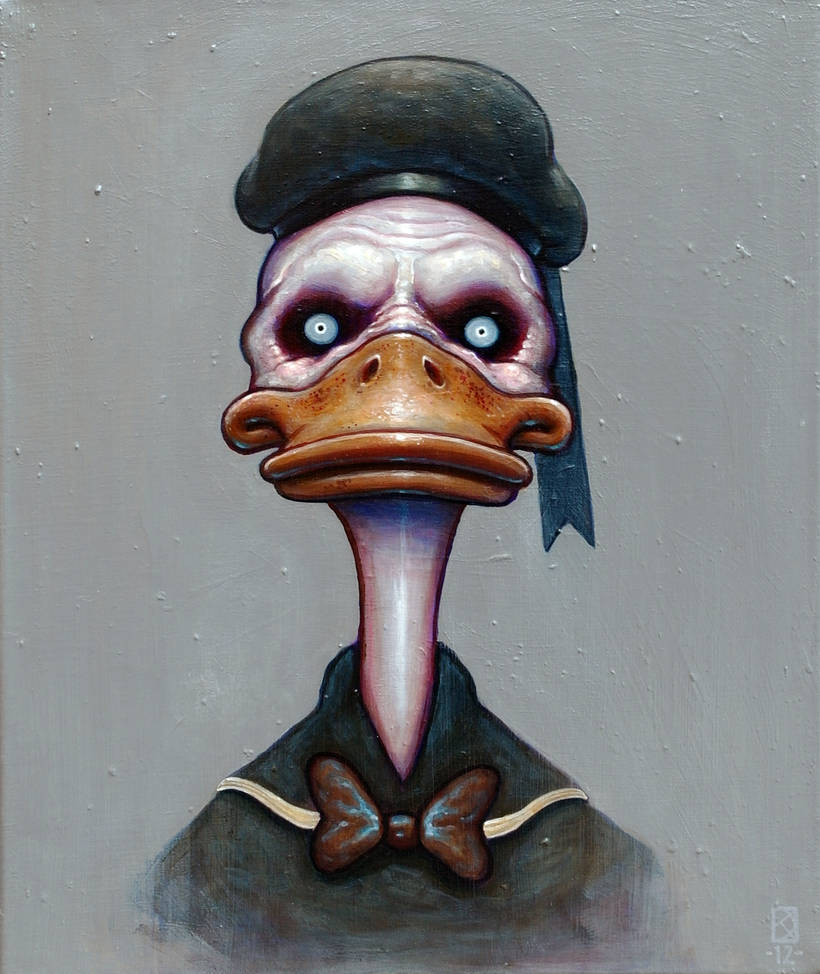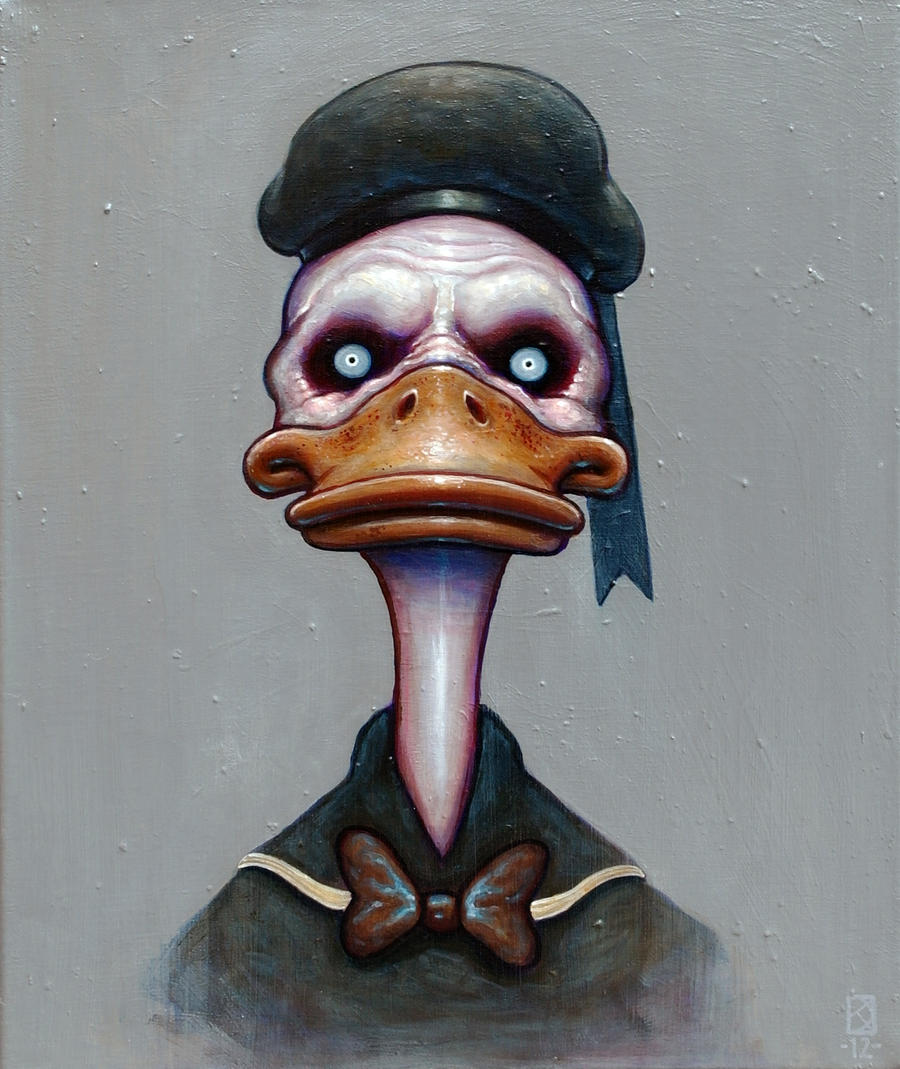 Watch
Acrylic on canvas

Who do you leave your kids with?
This is deffinatly a picture with punch, when you see it it
immediatly grabs you and whispers a message to you, what
this message is will obviously differ from person to person but
that is what makes art art, and this is deffinatly a good example
of art.
The dark washed-out colours fit the image very well and the
facial details are very realistic for a cartoon character, the
expression that shows almost no emotion makes the picture
even more disturbing then if the expression would be
exaggerated.
overall, it's just a wonderfully disturbing portrayal of a loved
cartoon character that makes you think, very well done

The Artist thought this was FAIR
142 out of 147 deviants thought this was fair.
I had never seen or even wondered about a Donald Duck being evil. (this is my first critic.) This painting stroke me right away for 2 big reasons. First, the title. This is definitely another way of seeing Disney characters. Like in this picture, Donald Duck is represented as a complete psychotic cartoon character. Its almost shocking.
The second thing that stroke me were the colors used. As for the gray in the background, it really gives a gloomy side to the ambiance inside the painting. His eyes are difinetely something you can't miss either; so scary yet intriguing. As a Donald fan, i fell in love with this evil representation of him.
Great job on him!
The Artist thought this was FAIR
44 out of 47 deviants thought this was fair.