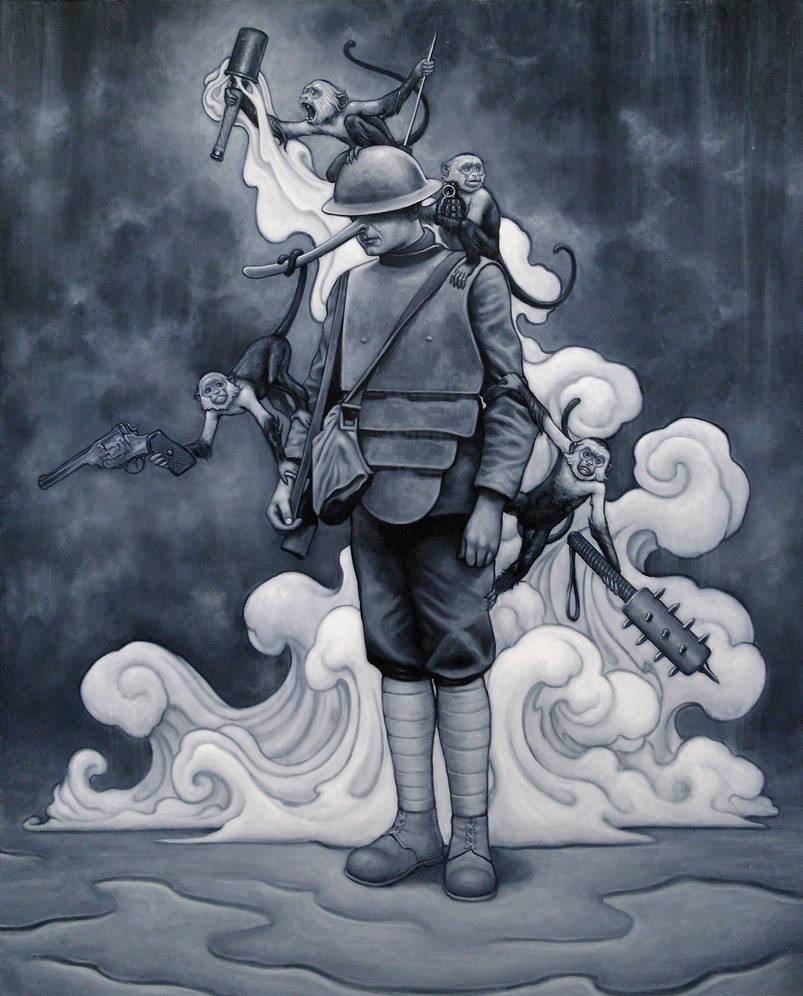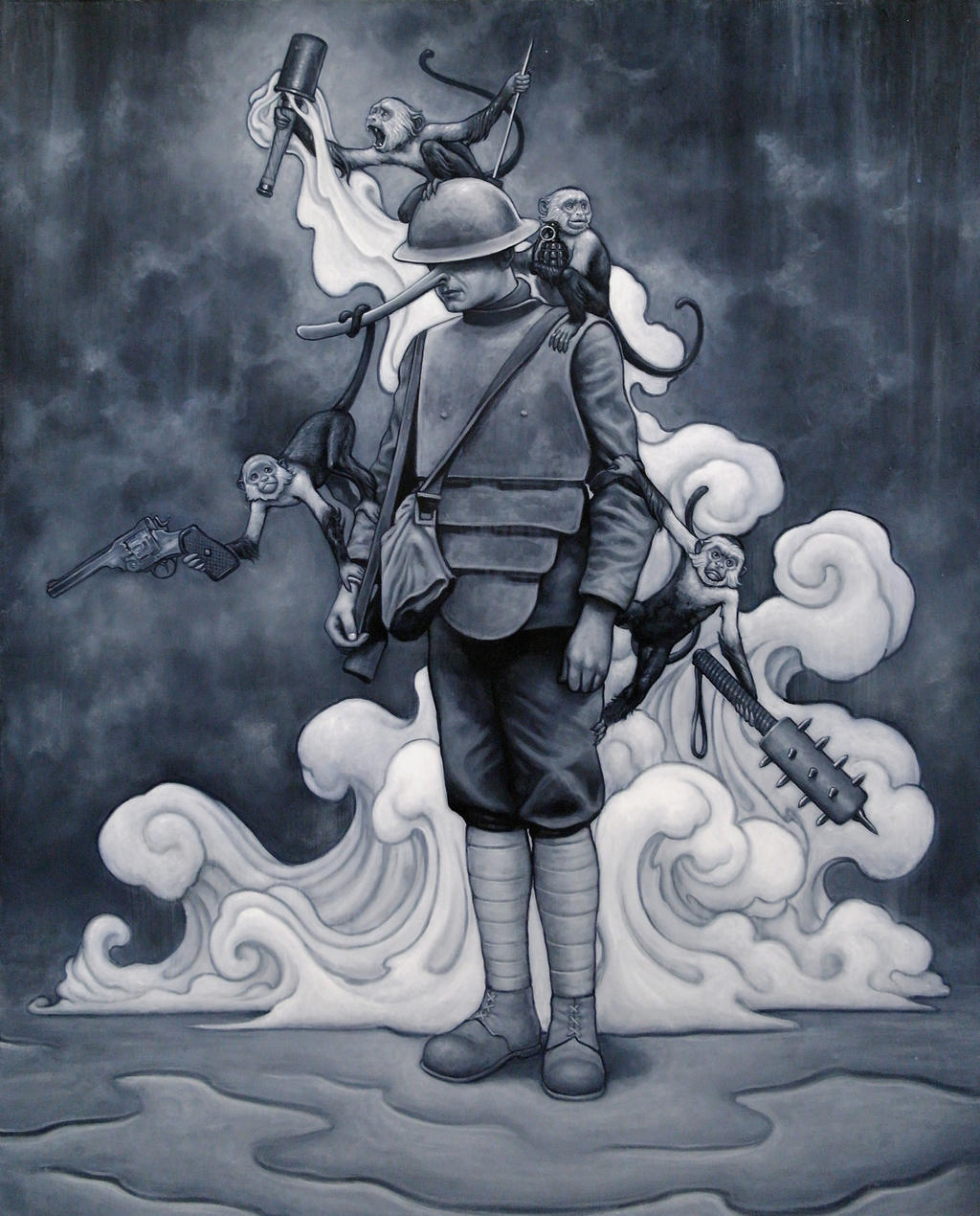 Watch

Reply

Amazing artwork! I like the title choice on this deviation

Reply

Really interesting artwork, good job

For me it means that most of the time people are influenced by their superiors, the "monkeys" could be symbolizing children since children are easily impressionable, and the fact that primates are incredibly close to humans in biology. Also the long nose thing, relating to pinocchio could mean that the monkey is holding on to lies. Anyway, that's my analysis lol, again amazing artwork, have a watch

Reply

Thank u very much!

I seldom have any sort of absolute narrative to my work, neither do i consciously put any symbolism in there. But that doesn't mean that there isn't some message hidden in there. I might just not be aware of it as i'm painting it.
With this one i just saw this old photo of a soldier that held a certain emotional weight in my eyes. But only reproducing something isn't enough for me, so i want to add things and change stuff. The dark broody soldier is too one-dimensional and predictable, so i add something playful and out of place. Cute monkeys does that, but they can also climb and grip stuff, and therefor i can sort of place them anywhere i need to to balance the composition. Same thing with the smoke, but that also adds a texture/formlanguage. The long nose made the soldier otherworldy and more playful, as a contrast to the presictable, but also lets me place another monkey where it sits differently from the rest while balancing the composition.
So, i started with just a soldier and no other plan and figured i'd trust my imagination and creative process once i painted the soldier.
Not a very exciting or glamorous explanation, i guess, but the process gets to be more unpredictable and explorative. Also, it leads to cool analysis like yours.
Reply

Beautiful and interesting! Is there a hidden meaning, perhaps?
Reply

wow, really love this ! impressive shape language !!
Reply

Reply