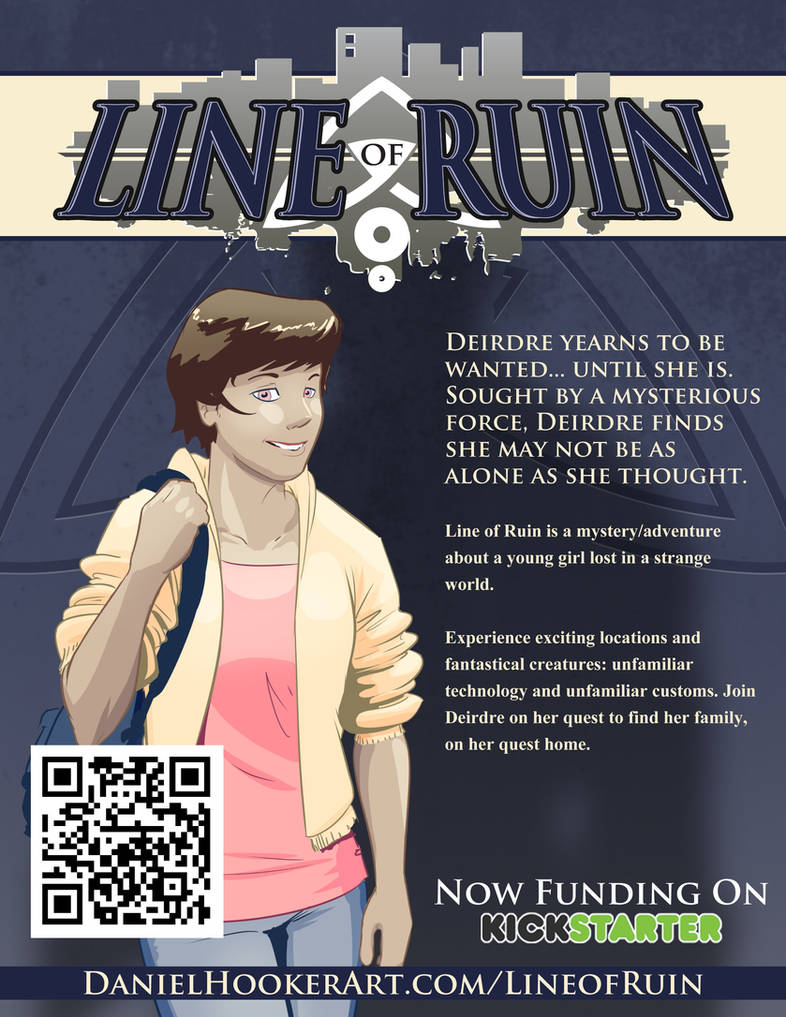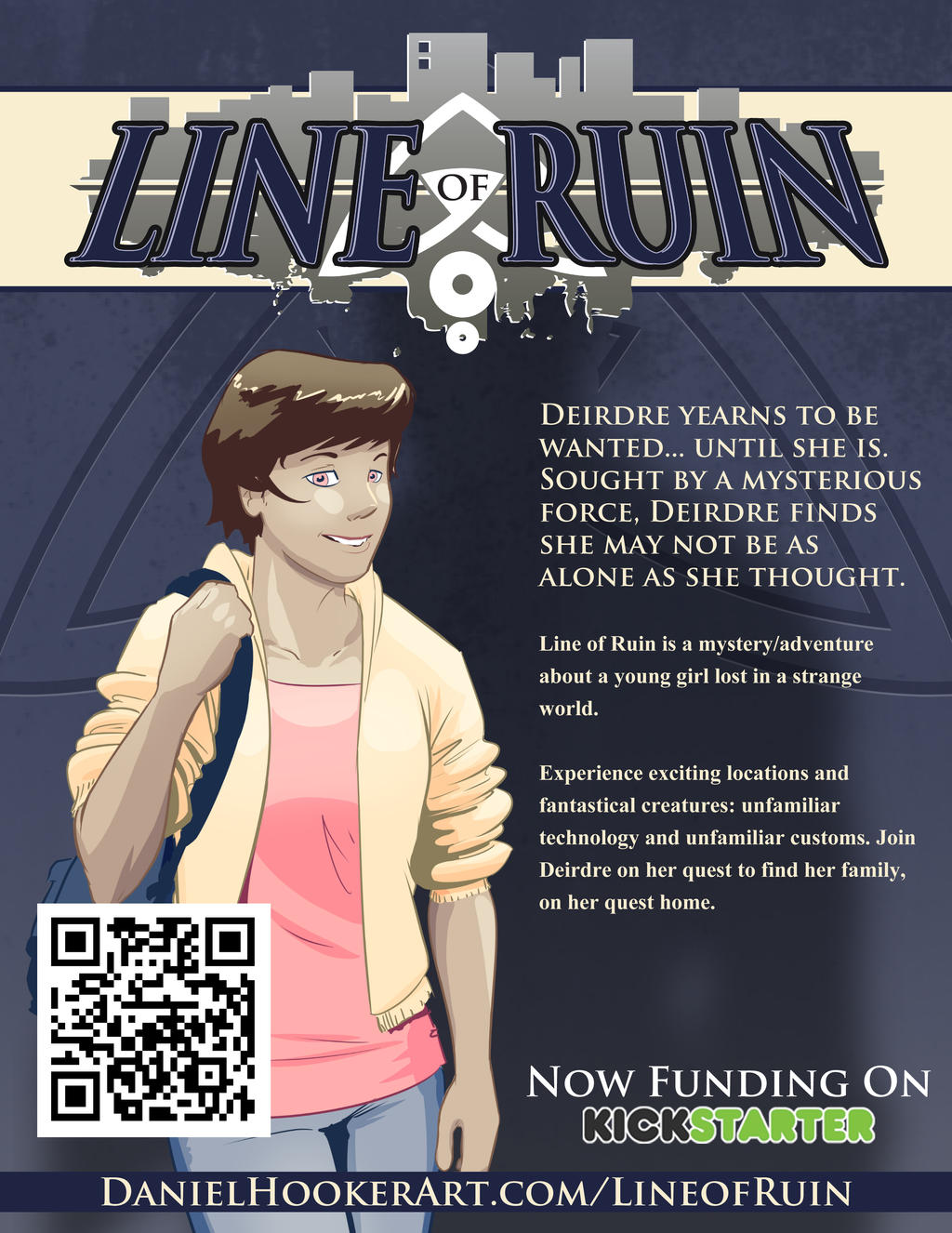 Meet the hero of our adventure. Growing up without a family would weigh heavily on anyone and Deirdre is no exception. Once, longing to be loved, she waited for a family to find her. Now, removed from the world she knows, waiting is not an option.
Sought by dark forces, and feeling more alone than ever, Deirdre must re-imagine her understanding of family and find strength both within and outside herself as she sheds light on the darkness that nips at her heels. Deirdre is not alone.
https://www.kickstarter.com/projects/danielhookerart/line-of-ruin-a-graphic-novel
Line of Ruin is a graphic novel currently funding on Kickstarter. Please checkout the Kickstarter page and see what you think. You can even download this poster to print and share in your area!