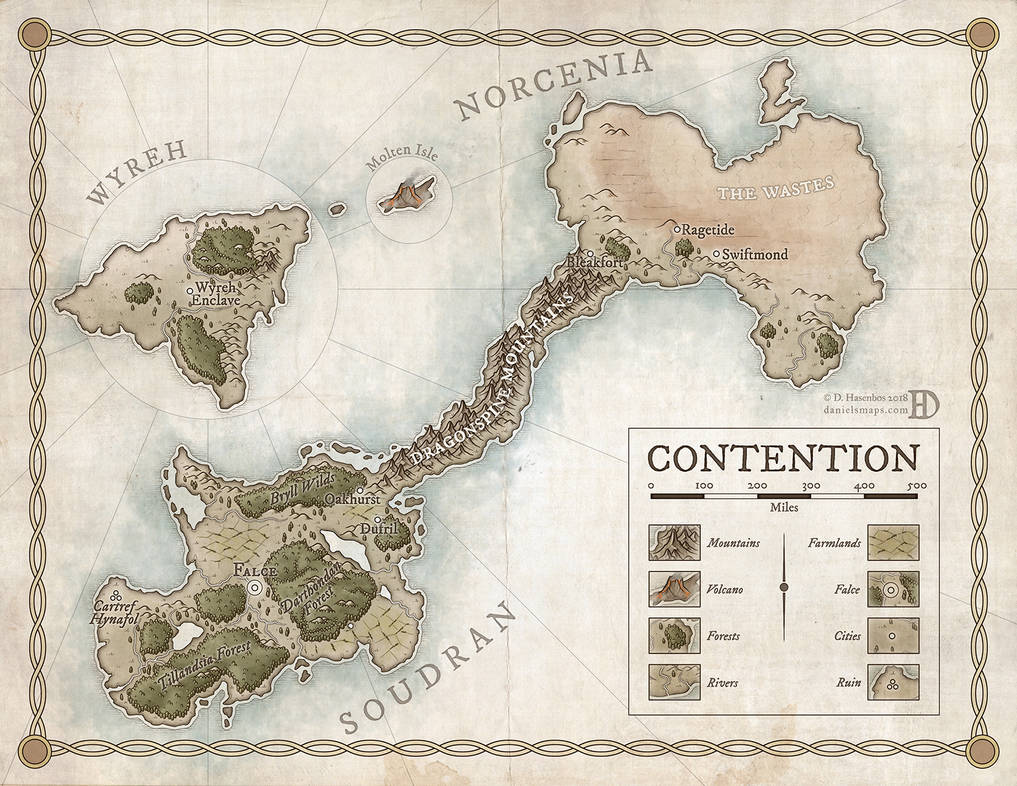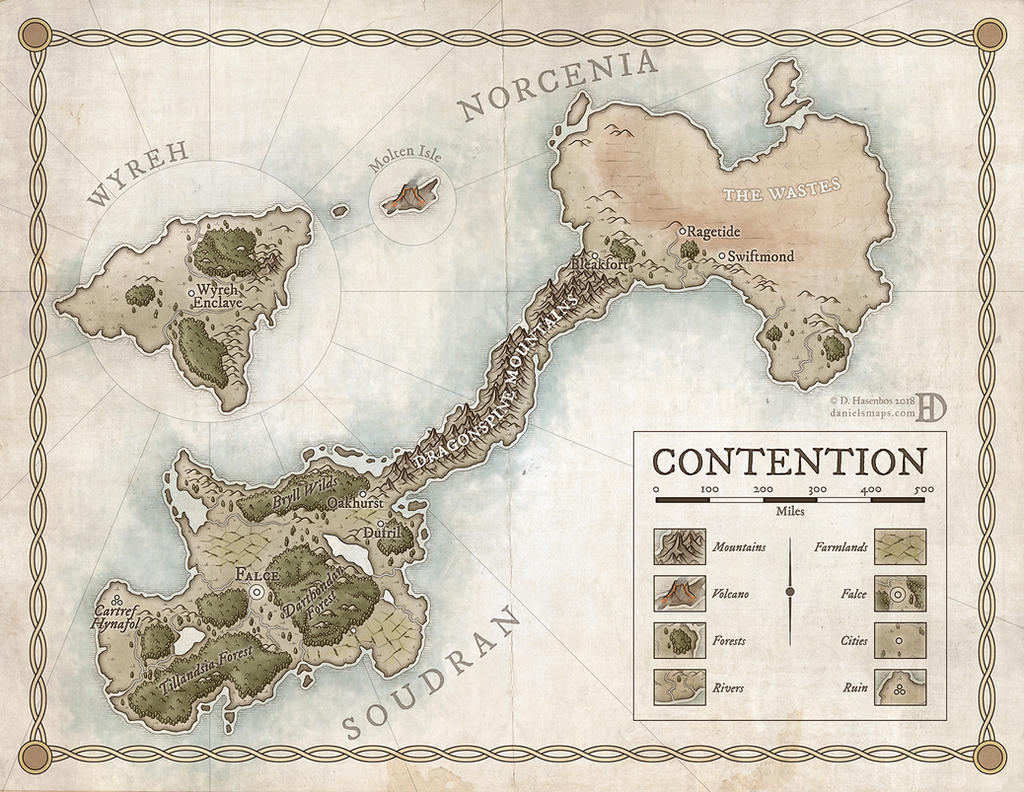 Watch
Here's a map I did for a private client recently. It shows the continent of Contention. The south is a very lush area, rich with natural resources, while the north is very dry, and barren. In the south there is a lot of farming and natural wildlife, while in the north it's mostly large factory cities, processing the goods from the south. The plan is to explore this map again in the future and make more regional maps as well.
©Daniels Maps 2018 - All rights reserved

So... these states live pretty isolated from each other.
Reply

It's not shown on this map, but the two nations are connected by a railway that goes under the mountains.
Reply

Reply

Reply

Great work, both in the making and the idea. I like this bone shaped continent.
Reply

Nice work. I also like the shape of the continent with the mountain range connecting the north and south.
Reply