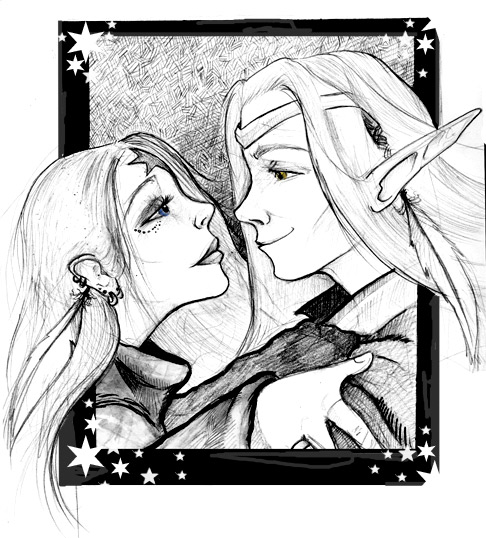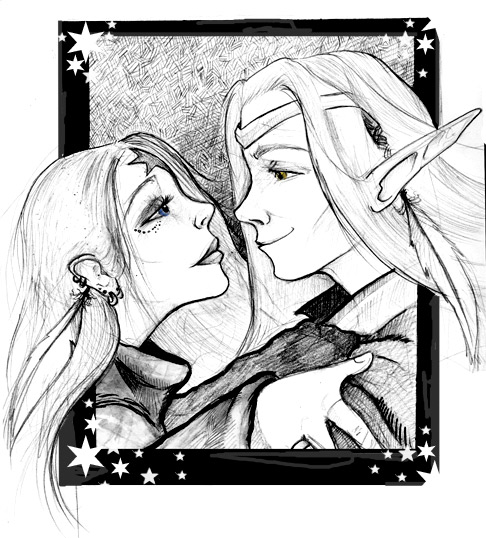 Watch
An images for my boyfriend, after his encouragement lifted my spirits after a rather nasty critique. The two pictured are our RP characters -- Alzeat, an elven warrior, and Muse an eccentric scholar.

Beautifully done, great profiles on both of them. I like that this is in pencil, it seems so fitting for the picture. +fav
Reply

This looks beautiful... personally I don't like elfs, but this is so beautifully executed I have no choice but to like this...
Reply

This is really sweet. I like the way you drew their mouths and eyes, very cute and romantic. The effect with the star border is nice too.
Reply