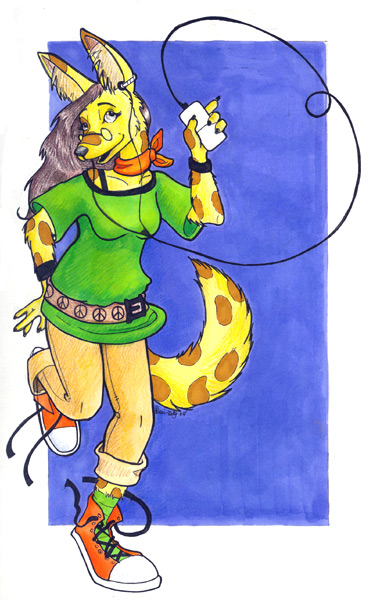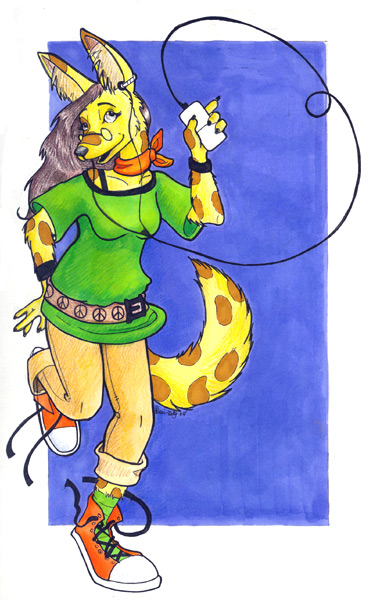 Watch
Peace's character, Peace -- bopping around to her ipod (because I think there's a new mandate out there in internet land saying ALL anthros have to have an ipod) -- from the secret-santa TP on yerf.

I know it's not right to blame the scanner and all, but, UGH -- mind eats bright colors for breakfast.

Trias & Prisma Markers + Prisma Pencils on Bristol.