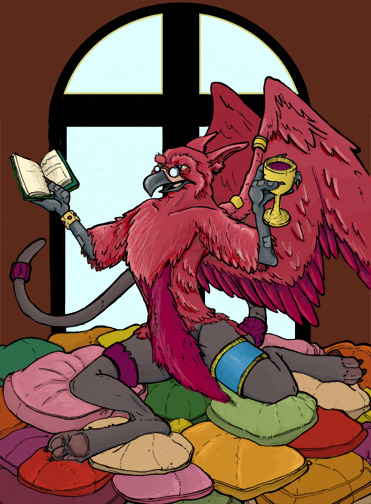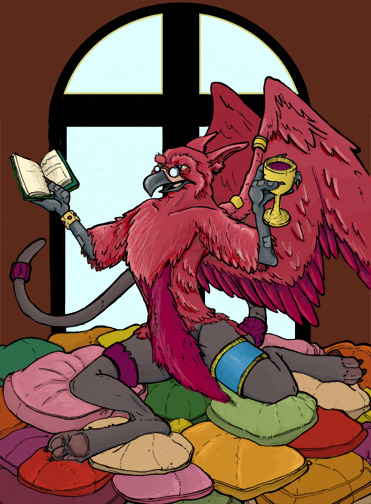 Watch
...Just an update on an earlier piece.

Ahhh, this is adorable.

He looks like he's /really/ getting into what he's reading. The expression and the pose are great - so expressive. I can just imagine this guy reading "A Tale Of Two Cities" or somesuch, in a lovely drawwwwling voice.

Reply

Very cool, I wish I had the patience to CG like that.
Reply

This is so wonderful! An excellent piece, everything about it makes me smile. Love his pose, and all the pillows, and he's gorgeous and so are the colors

+fav
Reply