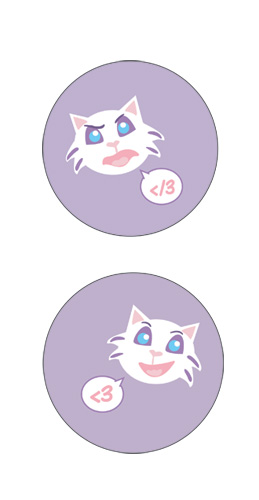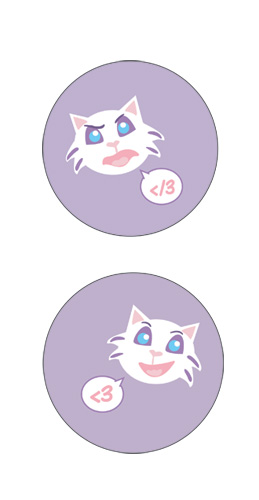 Watch
You can get one of these from me at AC and all future cons.

Blindy grab one for free (and keep either <3 or </3), but if you want a full set, the second will be a dollar.

I'll have more types of buttons for MFM, because hellovoltage.com is awesome. and CHEAP.