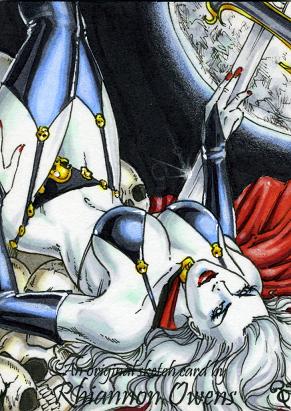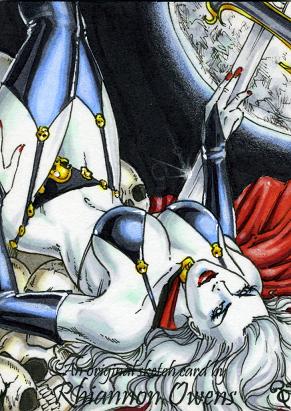 Watch
A PSC for Billy. My first Lady Death

Reply

This just rocks...

A perfect pose and rendering of Lady D!!
Reply

Well, wouldn't you just lay around and fondle your sword on a bed of skulls if you could pull that bikini off? I would ....
Reply

You did a fantastic job for your first Lady Death

Reply

This is so frickin' sexy!!!
Reply

HAWT! Thank you

Reply

Reply

lol...sounds like you're spittin on my work!!!!!
Reply

Gorgeous!!

Reply