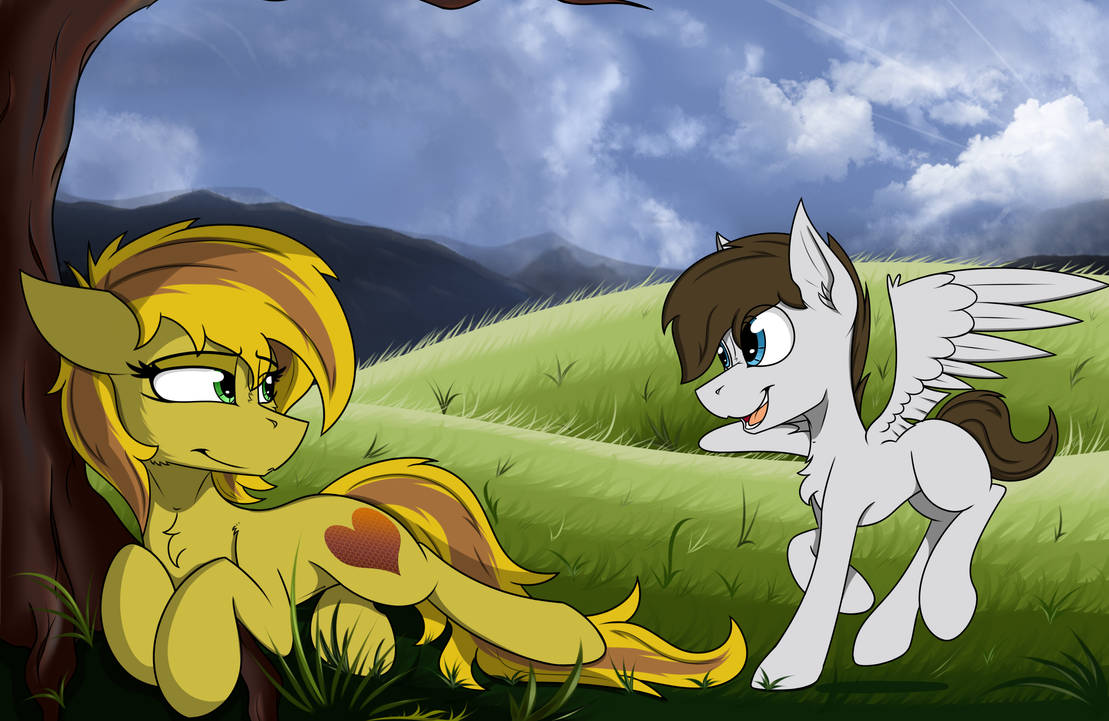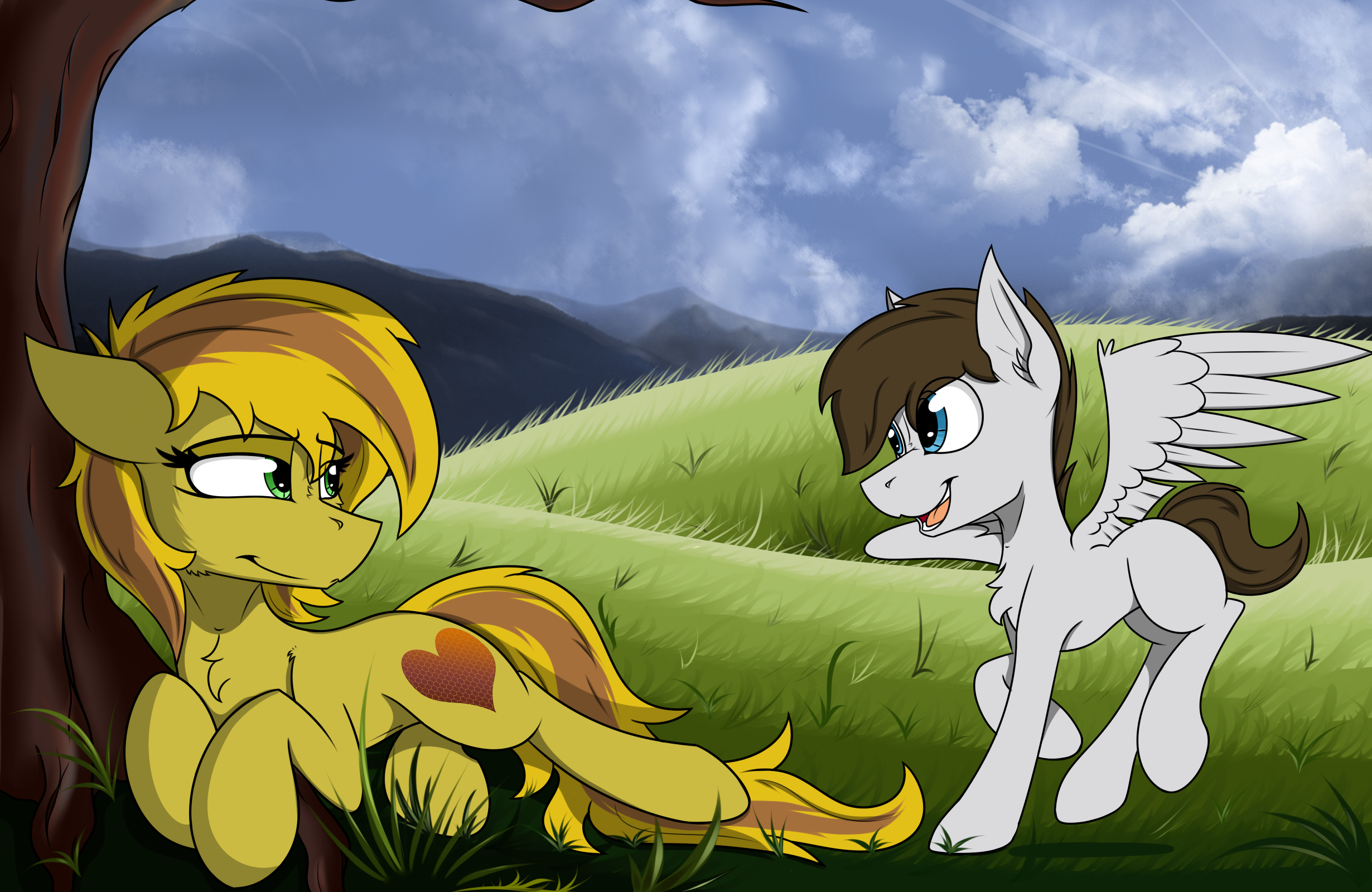 Watch
A very special gift-art for my good buddy

Tomorrow marks exactly one year when I first met him at our brony meetup's holiday party (we celebrate a month after Christmas for scheduling purposes). And I'm very grateful for our chance meeting! Turns out we both enjoy making online comics of throwing our favorite ponies into war torn Equestria, and that was all it took for us to hit it off!
The two here are his protagonist characters (Left to right), HoneyComb and and her adopted (of sorts) son, Nova (he hasn't earned his CM yet).
Together they face the wasteland in a (very long going) awesome comic!
If you enjoy the Fallout Equestria universe, take a look!
I wanted to create a happy toned piece for the two, something uncanon to his story because there aren't a lot of happy looking regions in the Wasteland >_>, but still true to the two characters.
So to you, my friend...
If the world stops spinning tomorrow,
If it all ends
If it all disappears

I would never shed a tear

For I would rather be nowhere else but here


totally not rewording a FFDP song