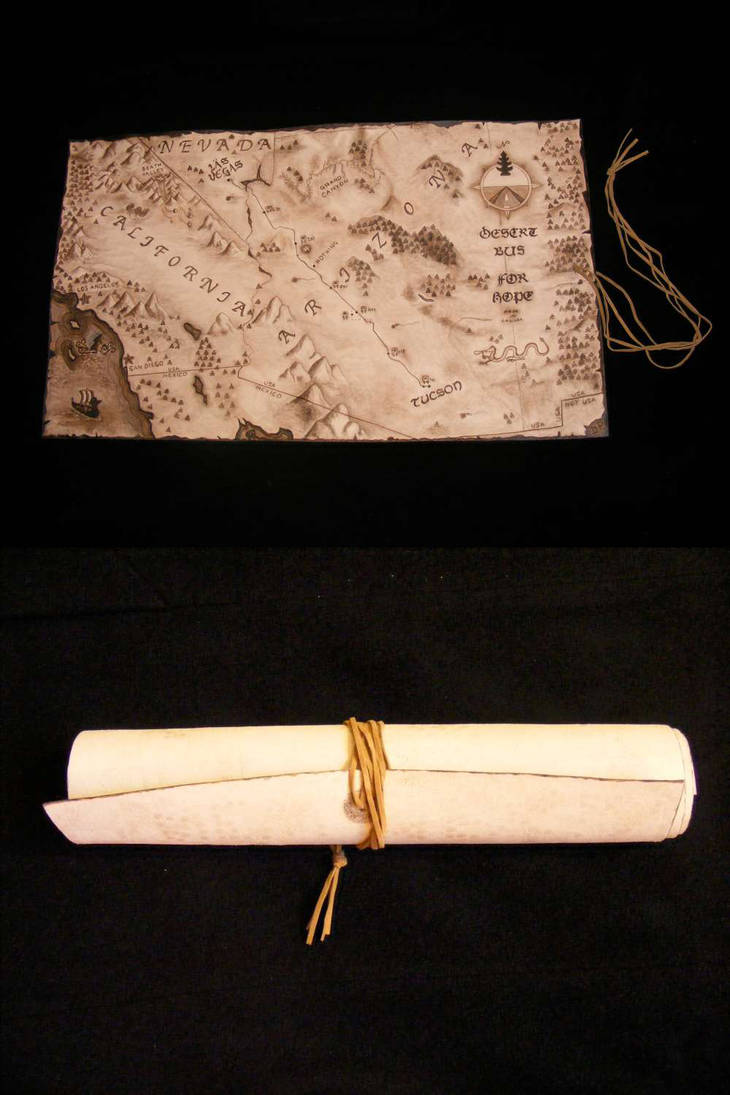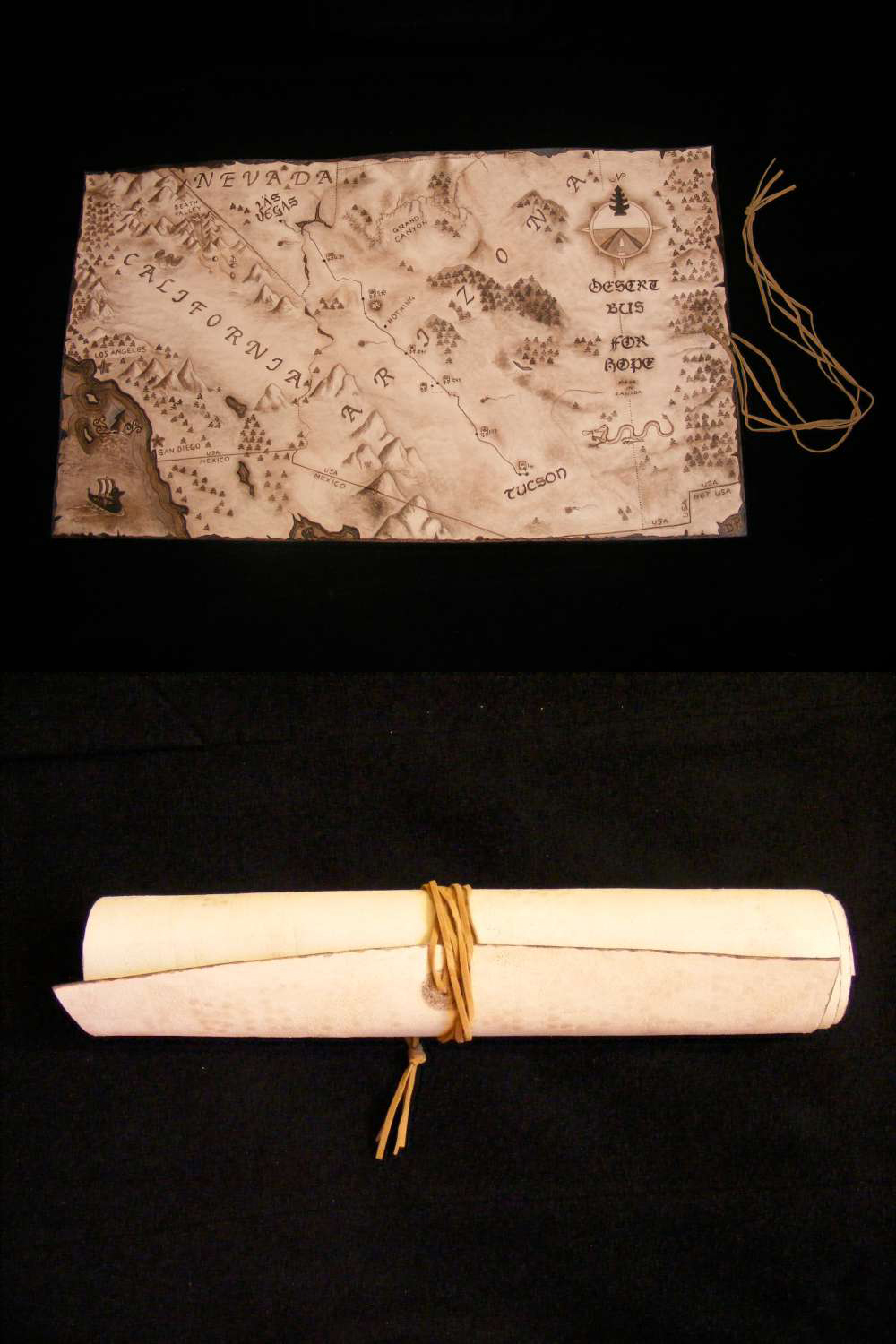 Watch
This is a Craft Along item for the prizes offered in Desert Bus for Hope 9 which raises money annually for the Child's Play charity! It may be found during Desert Bus for Hope in the week of November 14th at
desertbus.org/
where it will be listed under the prizes tab.
Playmat Description:
"If you like card games and Desert Bus for Hope you'll love this playmat! Its play surface is designed with the theme of a map depicting a route between Tucsan, AZ and Las Vegas, NV. The map shows you approximately where the bug splat happens and each bus stop is located on the first 8 hours of your trip and a possible detour and some other points of interest found in google maps while zoomed in. It also depicts some other things inspired by Middle Earth styled maps such as a suspicious looking viking ship and some sea life. This trendy playmat is handcrafted and one of a kind!"
(Viking ship may bear some resemblance to Rosco P. Jangles IV however links to any viking ancestral background have yet to be confirmed.)
More info about Desert Bus for Hope and Child's Play may be found here:
desertbus.org/about/
I also do art for a game prototype called Sundered Ark which you can follow by liking and engaging with the Chiphead Studio facebook page here:
www.facebook.com/ChipheadStudi…