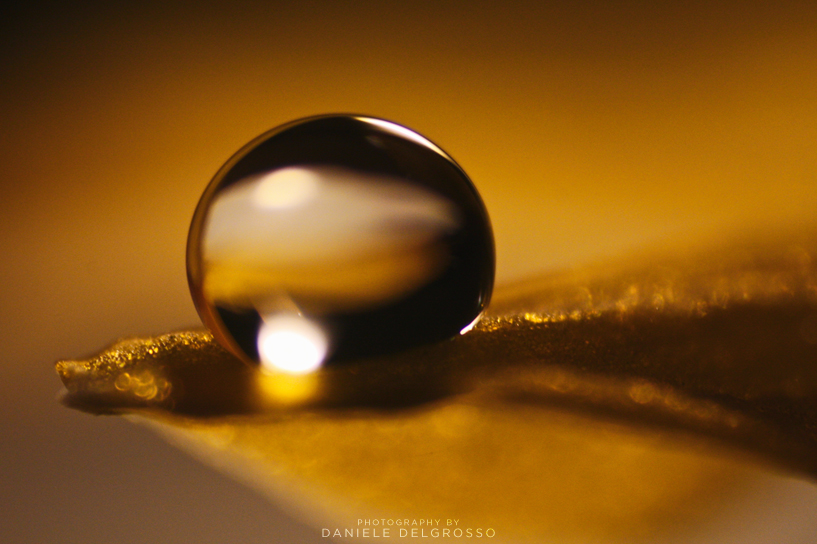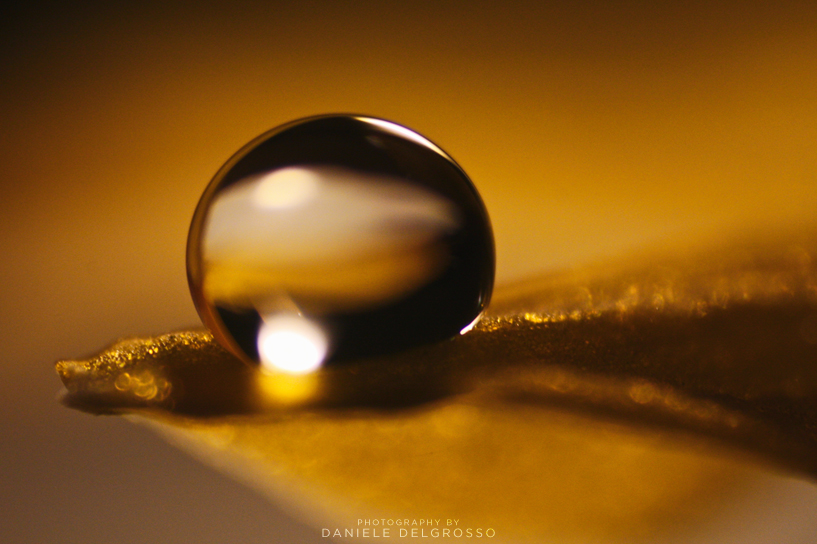 Watch
Reversed lens: Canon 18-55mm
Another attempt at reversed lens photography (water drop on a daffodil petal), this piece was quite tricky as I needed to hold the lens still whilst making sure it was focusing properly. I hope you like it!

© Daniele Delgrosso
You may not reproduce, copy, edit, publish, transmit, borrow, duplicate, print, download, or upload any of my works in any way without my express written permission. My work does not belong to the public domain.
I'm not a professional photographer, so it would be hard for me to talk about techniques.
What I can say, though is that I love the lighting and the golden tones in your photograph. And I really like the softness of the background. It makes for a smooth image. My only concern is that my eyes keep looking for something somewhat sharp to settle on and instead are left wandering around the image's soft blurs. It's more a question of preference on my part, I guess; I like a sharp drop and blurred background in drop macros.

All in all, a very pleasing, relaxing shot.

The Artist thought this was FAIR
16 out of 18 deviants thought this was fair.
There's a very surreal quality to this that somewhat moves away from what I usually see from you, and I'm enjoying this direction! Perhaps it's less attention to clarity or any inherent focus... more on the crafting of a very engaging atmosphere. It is in fact a very good example of showing what potentials there can be within the genre of "droplets on flora".
The subtle obscurity to what lies within the droplet expands so much for interpretation... rolling dunes, blazing sunsets, and hazy memories, set in a space neither discernible as reality nor illusion. It's just
there
, and it's fascinating when Macro photography can allow imagination to unfold.
Bravo, Daniele

The Artist thought this was FAIR
27 out of 30 deviants thought this was fair.