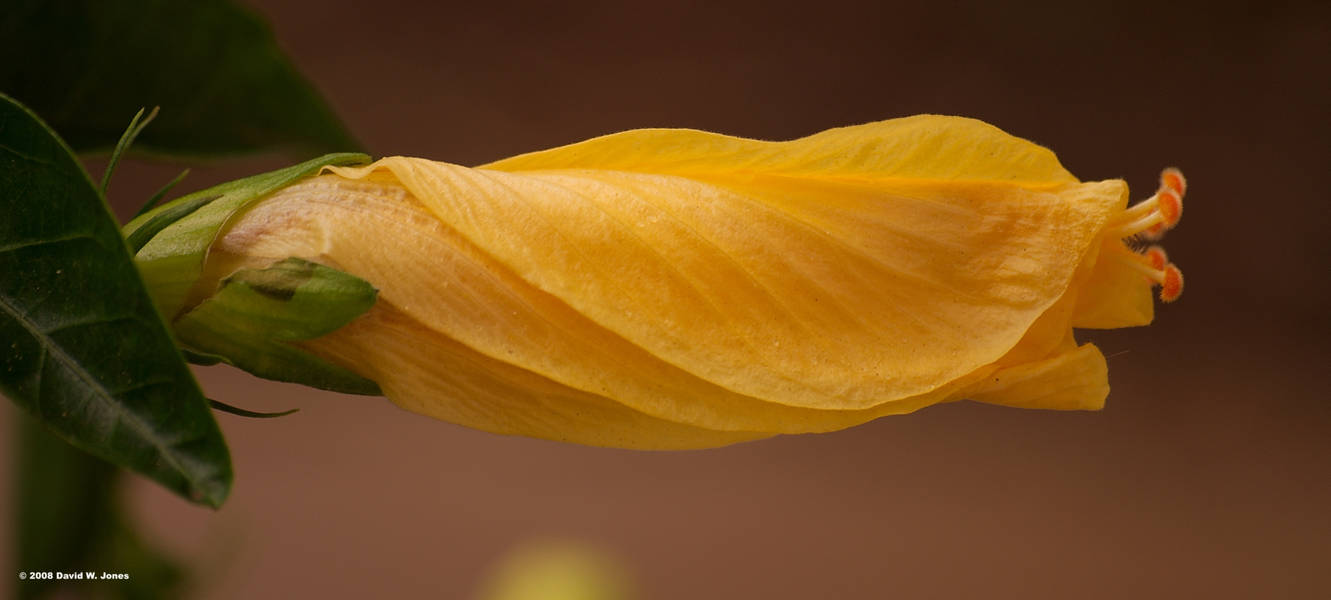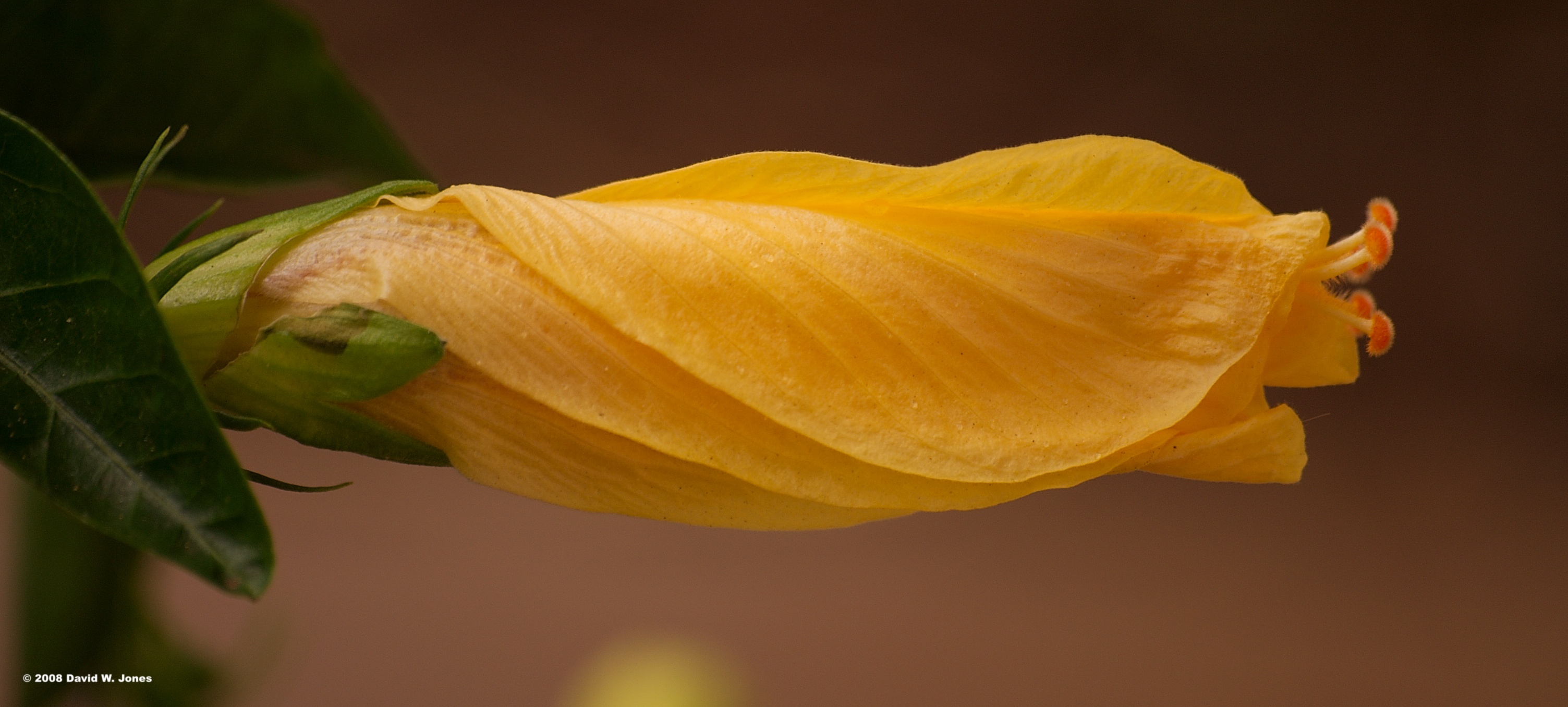 Watch
the last of today's shots of yellow hibiscus in the rain. a flower just starting to unfurl - so is it bomb about to explode or a cannon about to shoot? good sharp detail, full view recommended. (full size image is 3007x1356 pixels).

300mm, 1/125, f/5.6 for camera techies.

Circular polarizing filters cut down on glare. They also intensify colors. You should learn about using filters in photography.
Here's a link in Wikipedia
.
Reply

I like how you managed to capture the soft, almost hairy edges of the petals, especially along the top of the flower. That in mind, I think the fact that it seems a little overexposed detracts from the over-all effect of softness.
Reply