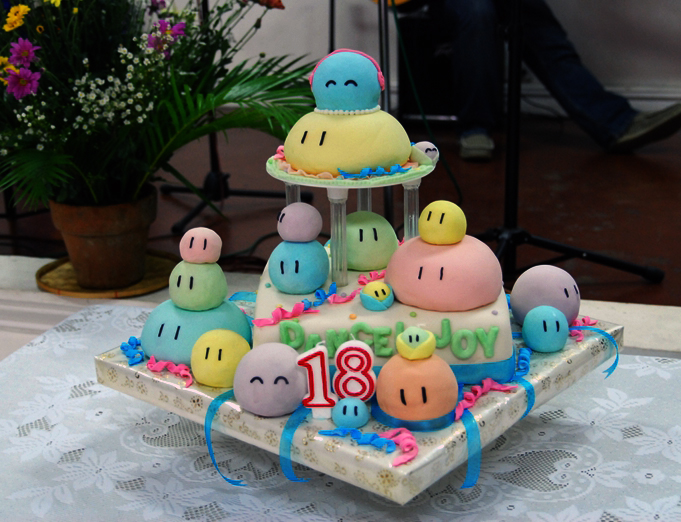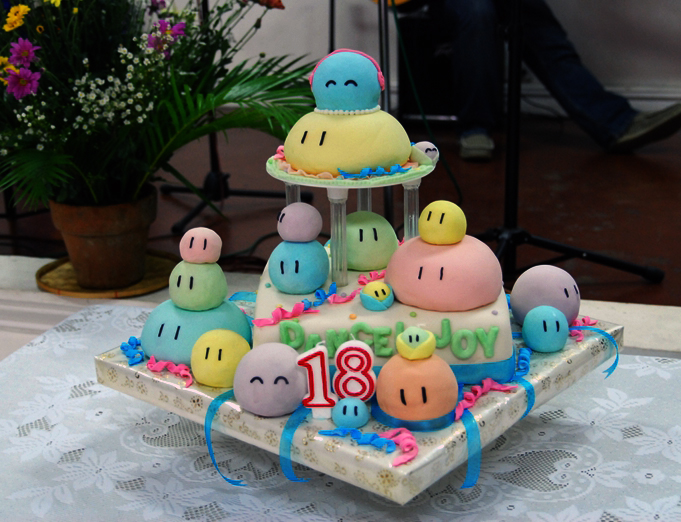 Dango... Dango... Dango... Big Dango Family!
Yes they're the Big Dango Family from Clannad.
This cake is made by Dr. Purita Arsenal for my 18th Birthday. She was a genius! I just send her a copy of the dango family as the design that I want and she was able to create this cake out of it.
The three big, flat dangos, including the baby dangos are edible while the round ones are styrofoam. They are all coated with the hard, candy-like icing.
You know guys, when the debut was over, eating the cake was hard. My cousins and I were staring at it and admiring the cuteness of the family. Eating them the cake would be a massacre.
Cousin: The babies are pure icing.
Cousin2: Let me try it *eats the baby dango*
Everybody: You just ate the baby!

I wish I could preserve that cake forever but cakes are meant to be eaten. We started with the flat dangos... inside was a pound cake.