CSS Fever. Your weekly css source of resources! #6
24 Favourites
18 Comments
1K Views
Welcome to your weekly css source of resources!
This is the 6-th news article
(double article)
from a long series to come aimed towards promoting mainly journal skins info for you to use here on deviantART. It features journal skins&designs, as well as contests, tips&tricks, tutorials and other useful information for anyone interested in journal skins.
What is this article about?
To simply put it in two words : CSS Journals!
What do i want to accomplish with this weekly news article?
Well you know how sometimes the first impression is based on the looks? well not very well judged but it`s normal. That works the same for your deviantART page, a nice journal skin may make people read it and even take a look at your art, while a flashy purple-green-pink-red-blue journal may make people want to get off your page as soon as possible.
All in all, i want to provide you with various qualitative journal skins(user-friendly), mainly all browsers compatible, that would help improve your look on deviantART
Want to contribute?
Do you have/know an awesome journal skin,design,tutorial or even idea?
Do you know any currently running journal skin contests?
Then contact me and your info will be published (with your name right next to it) in the next article.
But i do want you to know, that i reserve the right to refuse any art i do not see fit for this news article, so please no complaining.
This news article will mainly contain 7 journal skins and other related information.
I had a lot of things going on so i missed the last week edition so here goes, double editionJournal Skins
Here`s your weekly dose of css journals, one click and you are good to go. Remember to thank the creators, comments and favs are welcomed. Have fun!
by

by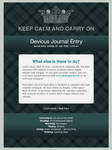 by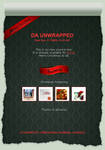 by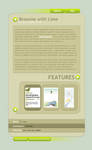 by

:thumb151052881: by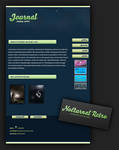 by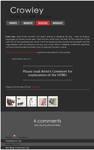 by


by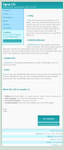 by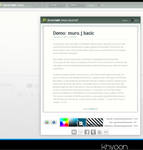 by

:thumb175697577: by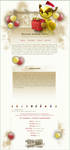 by


by

Journal Designs
Designs are an important part of any css, you may be a great css coder, but if you lack the skills in Design, well that`s a tuff one, here are some deviants that do not have that sort of problem
by

by

:thumb174130560: by

by

by

by

Journal Tutorials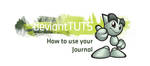 by

by

by

Journal Skin Contests
Details:
news.deviantart.com/article/11…
(accepts CSS entries)
Deadline: 22. August 2010
Details:
fav.me/n124648
(accepts CSS entries)
Deadline: 3. October 2010
Details:
thedeviantartgallery.deviantar…
Deadline: 10. September 2010

Other Info`s
This news article is brought to you by Dan4ArChAnGeL
Any suggestion can be sent in a note to me, click here to note me
Past Entry`s
CSS Fever. Your weekly css source of resources! #1
CSS Fever. Your weekly css source of resources! #2
CSS Fever. Your weekly css source of resources! #3
CSS Fever. Your weekly css source of resources! #4
CSS Fever. Your weekly css source of resources! #5