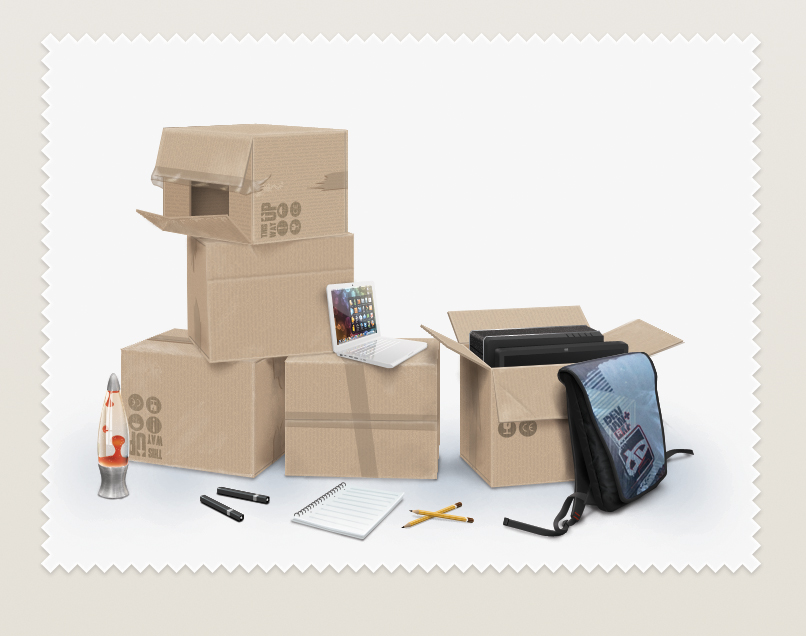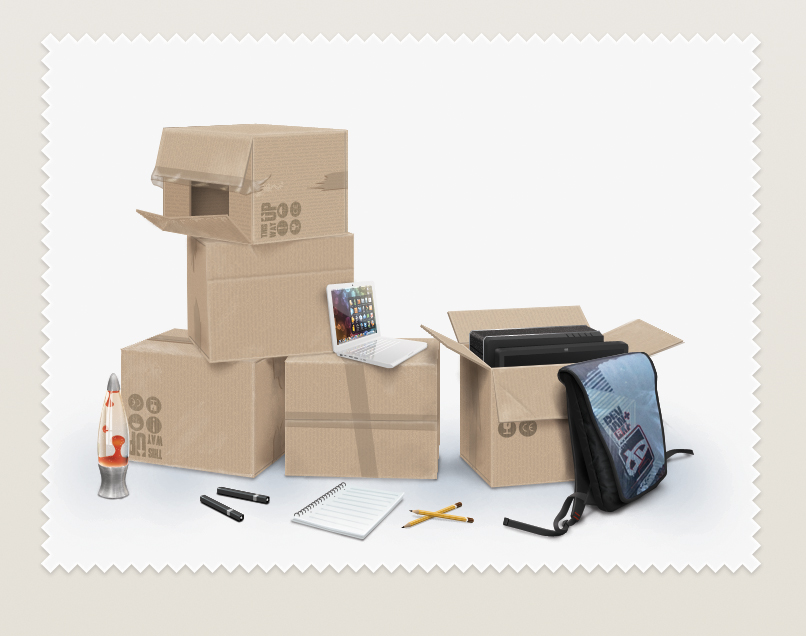 Watch
This is a part of my little big project.

I have my own domain, ready for creating some portfolio. But i still didn't get good enough idea for creating some.
So i decide to draw a little pic with unpacked boxes, and some of my equipment like sketchbook, pencils, a few grey Touch markers, macbook white, big pc (yeah, with win7) still in box and my new dA digital artist backpack

(i'm missing here my iphone, but i'm not sure if it will look even like iphone if it will be so small..)
And somewhere above it i want to write someting like "portfolio in progress" or so, i'm not sure, if youhave better idea, tell me

It's all drawn in photosop, only that grafics on backpack is photography (taken by iphone

) I'm trying to create it highly realistic (but sometimes i can't figure out right shadows..) i've never done anything like this. and i hope it will look as good as how i did sketches before on paper

at the end, it should be little site with some social site links, very few informations about me and what i'm able to do and contact.. something like web business card

If you will find anything, comment it, please.
i will greatfully welcome every comment.
Cheers!

EDIT: i changed image a little, i think it should be little bit better.. it should look like crop selection

EDIT2: Enough hiding. Here is a final full picture
Cheers!