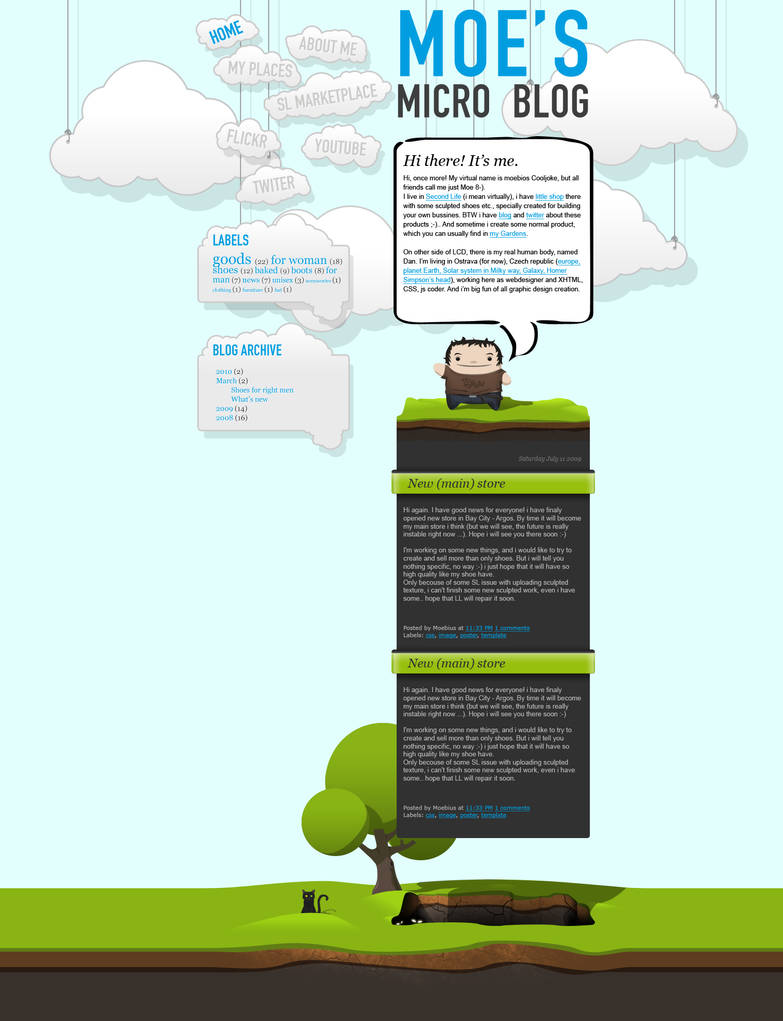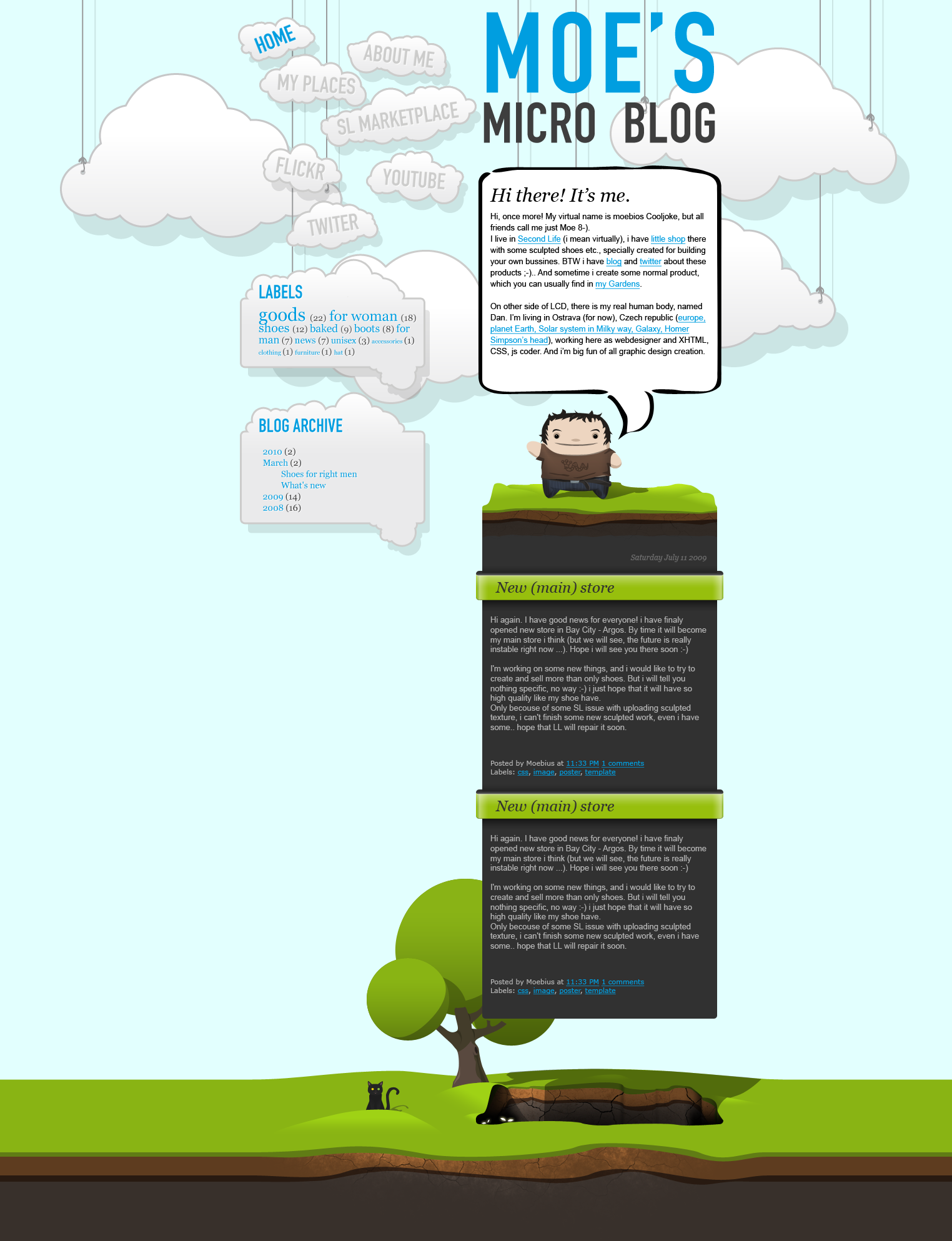 Watch
This is 2.1 version template design for blog of my Second Life character Moebius Cooljoke. Last version is life on web here:
[link]
I decide to remake some little elements like improved cartoon me

, etc.. And create it more fresh and nicer.
Please, tell me what do you think about it.
I will really appreciate every comment.