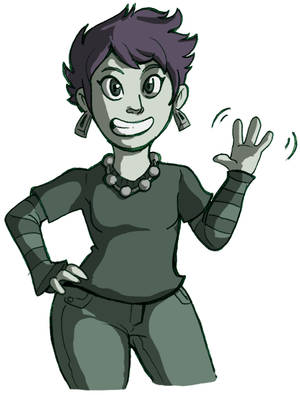 Hello, deviants! In an effort to keep the community informed and to provide the best possible experience for our members, we wanted to inform you of changes to our reporting system.
DeviantART is dedicated to protecting our artists, and in an effort to be able to more quickly handle complaints by deviants who have had their rights infringed on, we have changed the way we receive complaints from the artist or the copyright holder.
In the past, we took reports by the copyright holder in two different ways: An informal report via the Report Violation tool and a formal complaint via contacting the Help Desk. While both of these methods were effective, they presented many setbacks.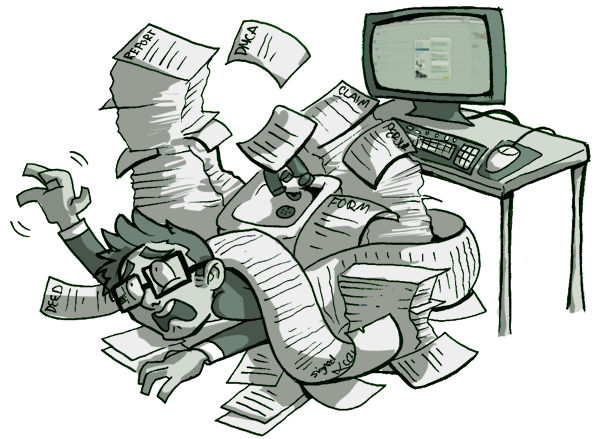 The informal report did not gather all the necessary information for a formal copyright complaint and was prone to misuse by well-meaning deviants who would attempt to report images they did not own the copyright to on behalf of artists they admire. Unfortunately, filing unauthorized reports added to the backlog, and while our response time was still good for artists reporting infringement of their own work, the unauthorized reports created an unnecessary delay.
This system also fell short when the copyright holder attempted to report an infringement where the original file was not hosted on deviantART.com itself. Also, many deviants found the specific legal requirements of an official take down notice difficult to understand or downright overwhelming.
We spent a good deal of time re-evaluating our system and ultimately decided that we needed to streamline the system to better guide our artists through the DMCA takedown process. We have launched a new reporting method for copyright holders and their legal representatives when they believe a work is infringed.
This new system is an improvement for our artists because it provides...
A clear indication of what needs to be provided

An easier breakdown of the form

A templated format so it is easier for artists to follow the rules with and for staff to review the notice

Helps promote a faster response time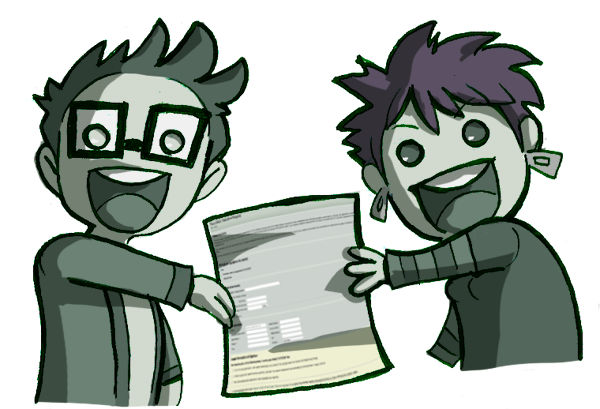 Why are we using this system? The DMCA is a formal notice and takedown system for copyright owners. It is not an arbitrary set of rules created by deviantART; it is a legal process which is respected the world over. You can find more information on the DMCA, how it works and what it does here.
Our new system can be found here, and can also be accessed by clicking the Report Violation button.
How does it work?
Attempting to report through the Report Violation link and selecting the "My Intellectual Property" option will redirect you to this page where you can provide information about the property which you believe to have been infringed. With this new system, artists who are attempting to report infringement where their original image is not hosted on deviantART will encounter no friction when reporting infringement of their work. This will also provide staff with a uniform presentation of the complaint, allowing for an easier and thus faster assessment of the situation and more prompt action against the potentially infringing submission.
What isn't changing?

Reports by third parties, or those who do not own the copyright or legally represent the artist will not be impacted at all. These reports can still be filed by clicking the Report Violation link and selecting "Permission Issues." As reports from the copyright holders themselves are given top priority, please keep in mind that third party reports will not receive the same response. Reports of potential infringement that happens off of deviantART.com will not change either, as staff cannot take action on behavior off of the site. In those cases, please contact the administration of the site where the potential infringement is occurring.
As a reminder, we take these reports very seriously. Those who continually and deliberately misrepresent content as their own or infringe on our artists will find their accounts facing administrative action including removal of the infringing material and various lengths of account suspension.
A first time offense may not result in an administrative action against the account, but the repetition of bad behavior in this area will not be treated as a simple breach of etiquette.
We want to encourage a creative atmosphere, and we know that it is dampened when our artists' copyrights are infringed. We are so excited to offer easier and more timely service for our artists through this new system. We have updated our Copyright Policy to match our procedures, and updated our FAQs to provide current and relevant information. Check our our newly updated FAQs:

FAQ #8:
What are violations of the DeviantArt copyright policy?
FAQ #32:
Fair Use and Your Submission
FAQ #814:
Should I put a signature, watermark or copyright notice on my art before submitting it?
FAQ #572:
What does DeviantArt consider "Fan Art" to be?
FAQ #155:
How do I report a deviation which I think breaks the rules?
Thank you all for being an awesome community dedicated to creating and preserving the rights of artist. Keep creating and stay devious!