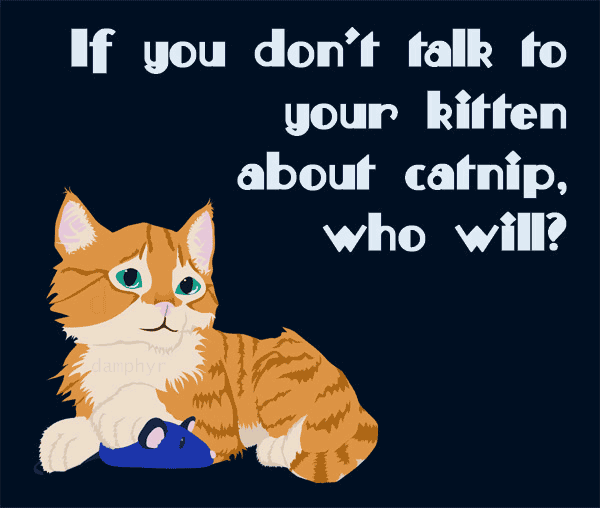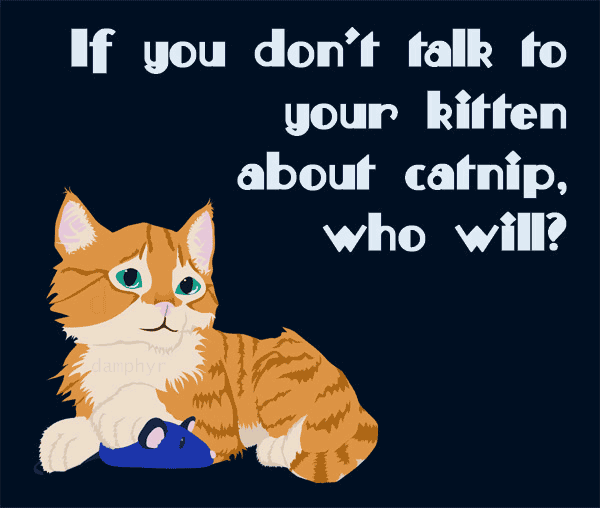 Watch
Wallpaper Pack
If you don't talk to your kitten about catnip, who will?
Who will?
Adobe Illustrator, off a reference sketch.
--just because there seems to be some confusion... no I did not vector this off a picture. I sketched out a kitten and then did the vector off the sketch. No photo reference. ...sorry to edit this and make it pop back up on everyone.