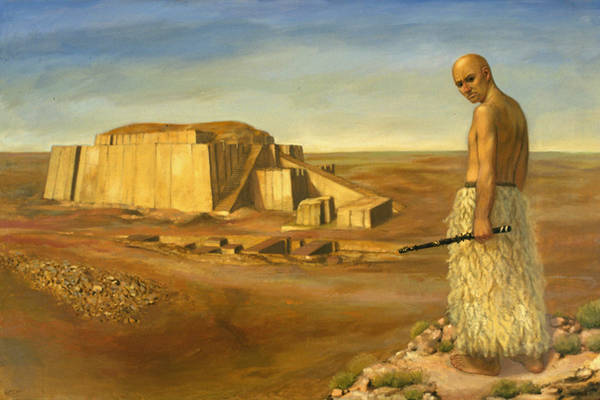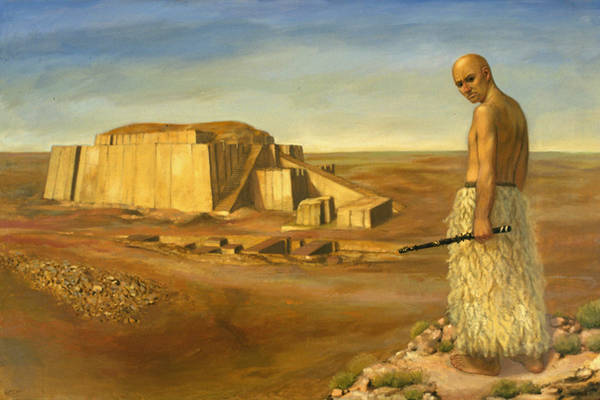 Oil on canvas
130 x 195 cm
2001

King of the V dinasty of Ur (2094-47 a.C.). The ziggurat of Ur was built under his rule.

Dear Damnans: We are making a documentary video on Abraham and would like to use this image for about 7 seconds to show King Shulgi in Ur. Would this be possible? We will give you credit.
Reply

Dear Steve: Yes, you have my permission for that, as long as (as you said) I am given proper credit. On the other hand, if possible, I would also love to watch that documentary once you finish it.
Reply

Reply

This painting is great. Yet allow me, please, to share with you my view that at the time Etemennigur was covered with greenery. In general, the landscape of the ancient Kiengir was far greener than it's now in the present Iraq.
Reply

Yes, I know that the landscape there was far greener at that time. I depicted Ur-Shulgi looking at present day's Etemennigur (which is half-destroyed and partially rebuilt). Thanks anyway for the input

Reply

Very nice to find on DA a proper history painter with an eye for authentic detail.
Reply