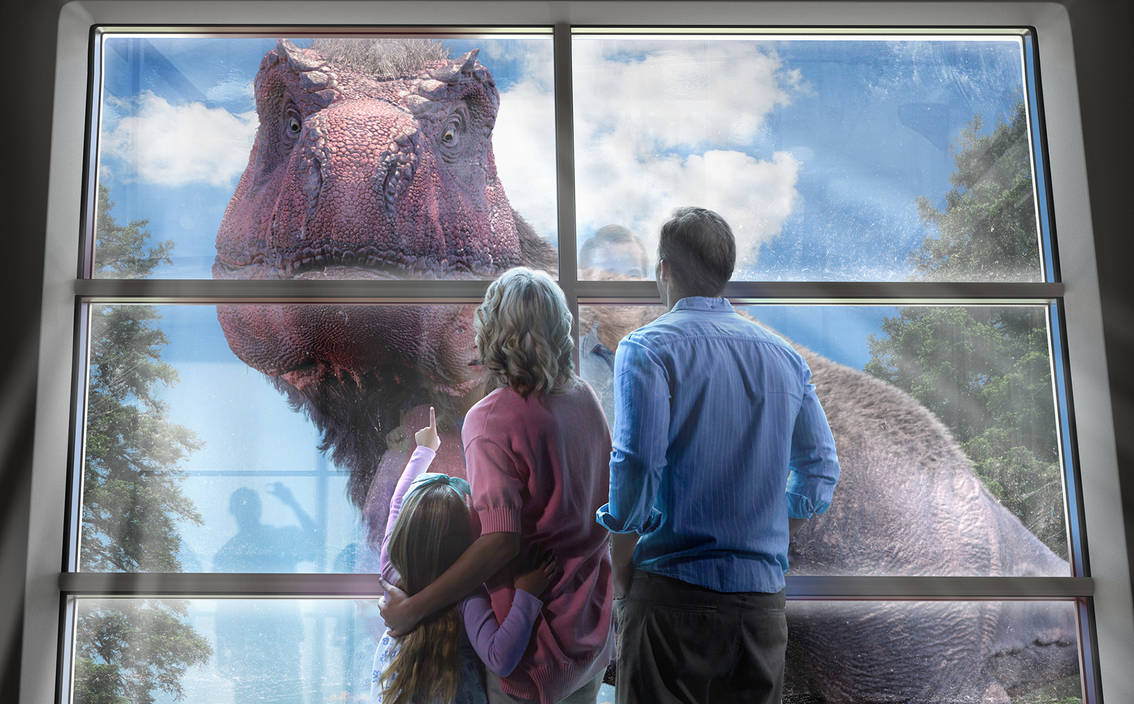 Watch
This illustration that I created for the Dinosaurs In The Wild project holds special place in my heart for couple of reasons.
While I was making it I included couple of Easter eggs if you will.
First one is a nod to one of my favorite movies from my childhood. Jurassic Park.
Man and woman in the shot are dressed similarly to the protagonists of the Jurassic Park, Ellie Sattler and Alan Grant.
Furthermore, in the movie Alan doesn't like children but he seems to get in touch with his fatherhood instincts along the way as he's traversing dangerous park with two vulnerable kids.
Somewhere at the end, as they fly off the island we can see Alan holding both Tim and Lex and exchanging significant eye contact with Ellie. Ellie was openly critical of his stance on disliking kids throughout the entire film.
You can think of these two people as Ellie and Alan in an alternative universe having a child of their own, little girl.
Little girl ties in with my own life story.
I became father to one precious baby girl about 4 months before I created this piece for the Dinosaurs In The Wild project.
It was tough for me being away from my tiny daughter for an entire month and some days. I just wanted to go back home and hold her.
After I became father I discovered a super soft spot to a general father/parent/baby daughter thing. Be it in movies (Arrival, Logan etc) be it in real life, seeing pics of other dads and moms and their babies(girls especially) I just melt away.
Next up is the womans face in the reflection.
Since the stock photo did not have facial reflections and we wanted to try and insert glimpses of faces and their expressions to a mighty Tyrannosaurus rex. I came to an idea to use my wife as a stand in for the face and that was super fun.
The mans face was a random face picked up from photo site.
But I manipulated the face to get it to remind me of Nicolas Hernandez, vfx sup and one of the most fun persons I've met while I was at Milk Vfx.
Lastly, one bit I almost forgot.
This piece was started at Milk Vfx and it was finished after I came back home. In some ways, for me personally it symbolizes a happy family reunion.
The three of us safely back together and a nasty T rex out there in the wild.
T rex could represent the very project, "Dinosaurs In The Wild".
It was a strenuous stint both for me during that 40ish days time and an entire Milk Vfx crew that worked on that project for 18 months.
Big beast of a project.
So yeah, I just wanted to re-share couple of Easter eggs regarding this image.