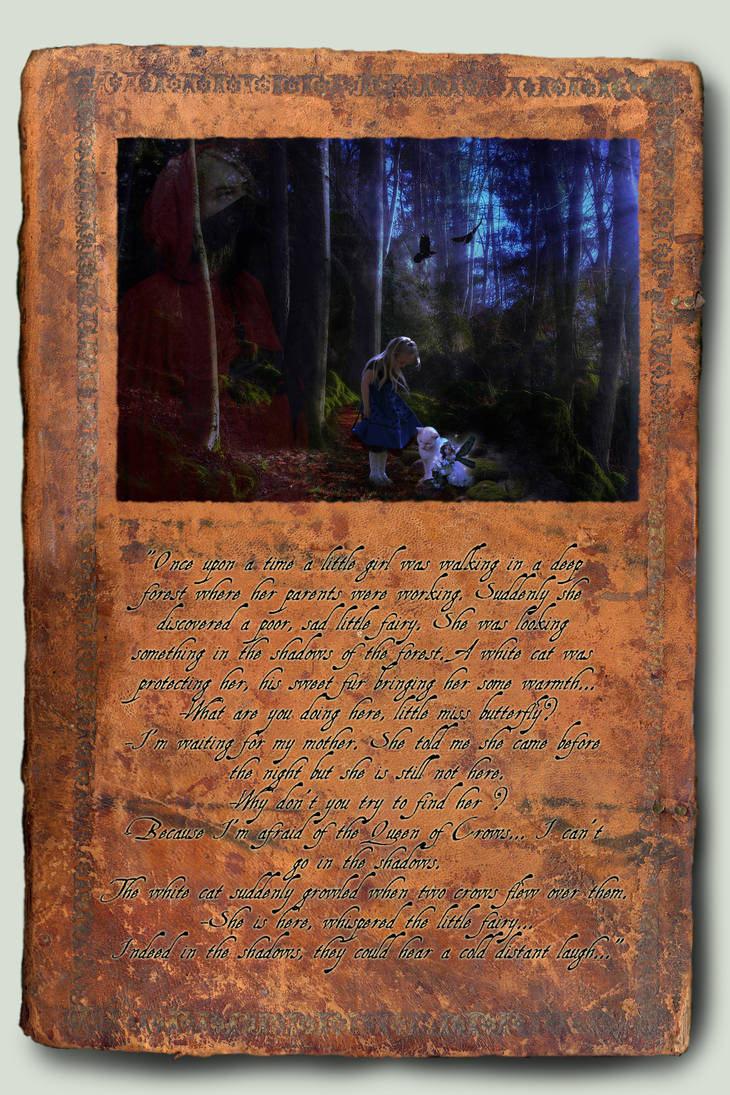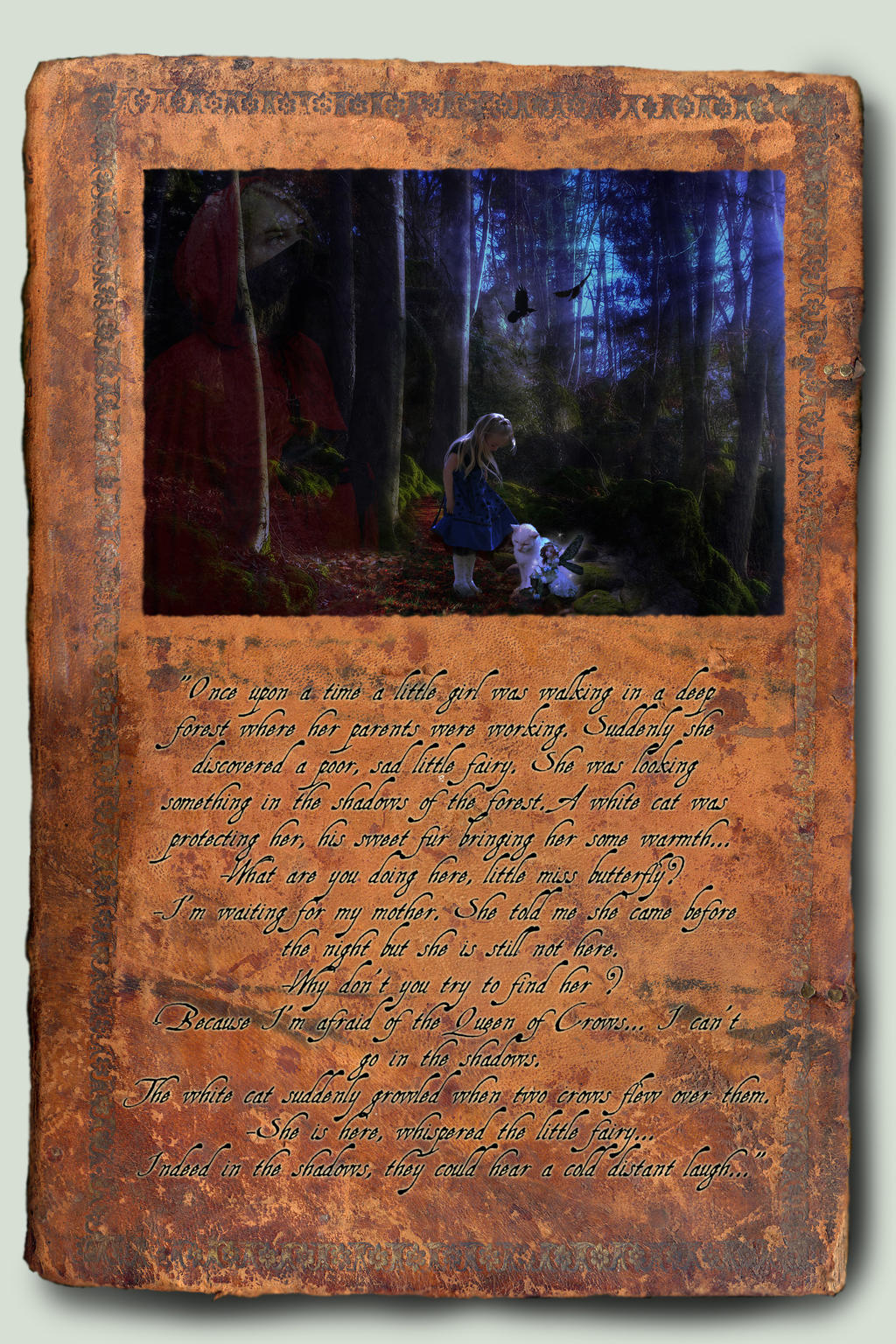 Watch
Edit: I just added the page texture to have a book effect for this fairytale

Behold, the original size is VERY huge!

(you can still view my previous deviation here:
[link]
)
"Once upon a time a little girl was walking in a deep forest where her parents were working. Suddenly she discovered a poor, sad little fairy. She was looking something in the shadows of the forest. A white cat was protecting her, his sweet fur bringing her some warmth...
-What are you doing here, little miss butterfly?
-I'm waiting for my mother. She told me she came before the night but she is still not here.
-Why don't you try to find her ?
-Because I'm afraid of the Queen of Crows... I can't go in the shadows.
The white cat suddenly growled when two crows flew over them.
-She is here, whispered the little fairy...
Indeed in the shadows, they could hear a cold distant laugh..."
Just an entry for

's contest featuring one of her marvelous sculptures

[link]
I truly felt in love with Luma who is so cute


Fairy (exclusive stock for this contest) by

[link]

Background by

[link]

Cat by

[link]

Crows by

[link]
[link]

Queen of Crows by

[link]

Page texture by

[link]