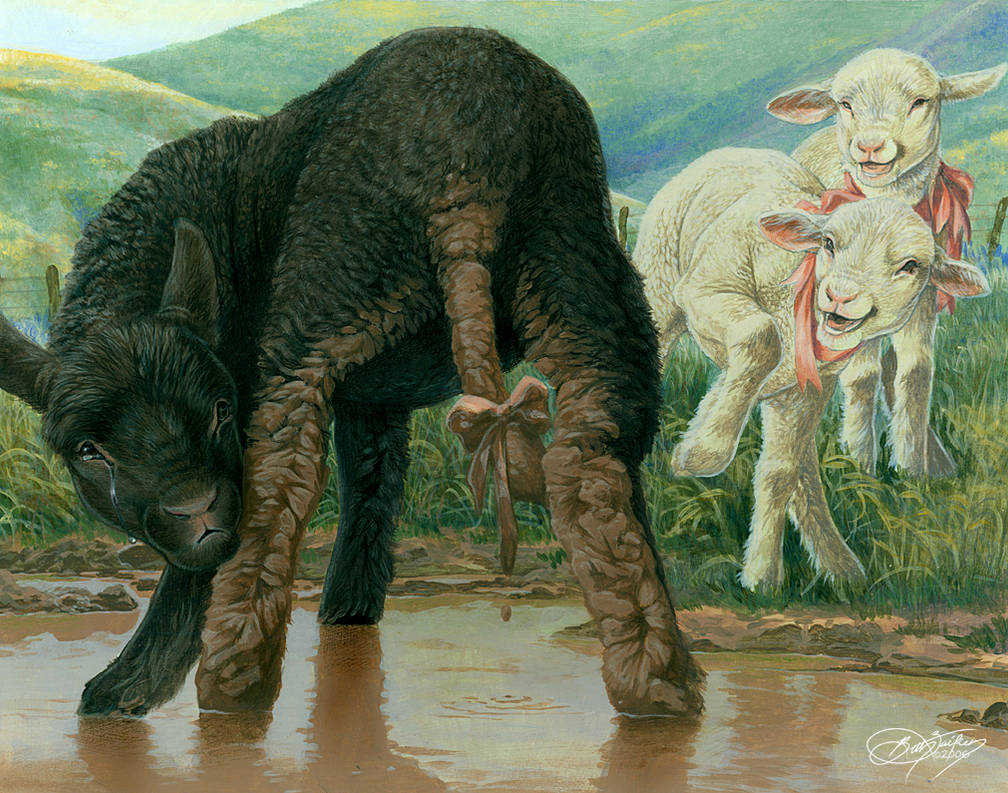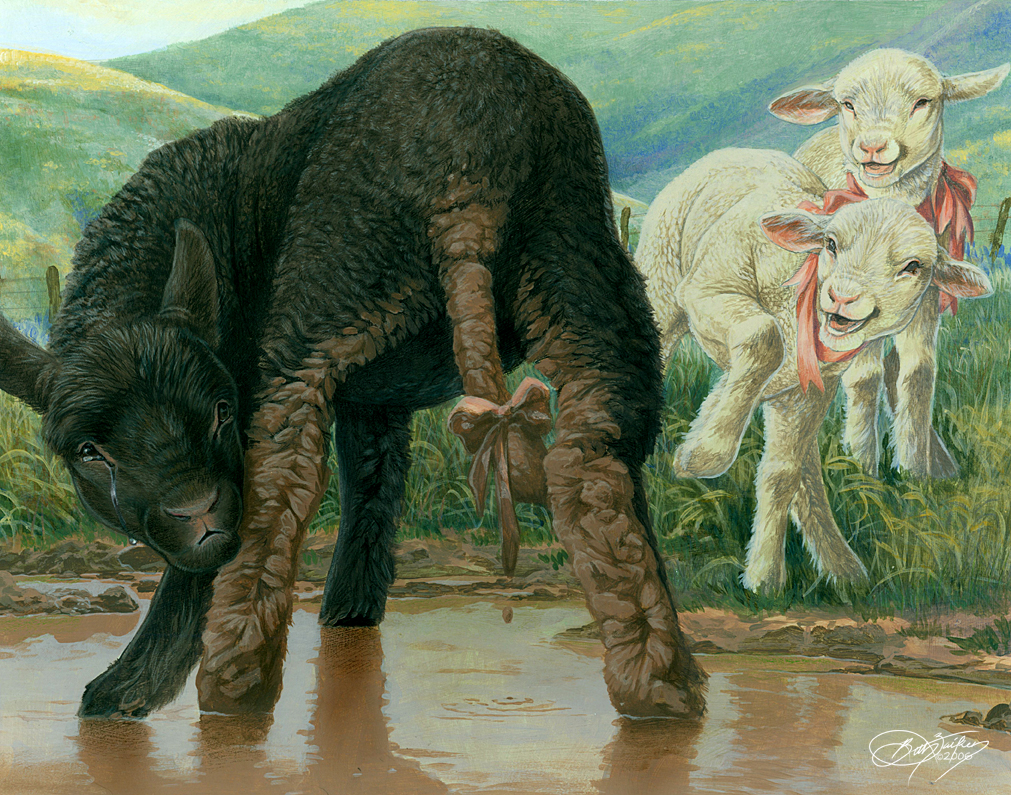 Watch
I really like this illustration. It was originally for my gender illustration class as a commentary on the behavior of young girls, but it turned into a more general statement about the mistreatment of people who are different.

My class thought it was a racism thing, but the black sheep (in my podunk, midwestern way of seeing things) is more of a universal symbol for the outsider.

Acrylic on Board, 11x14"