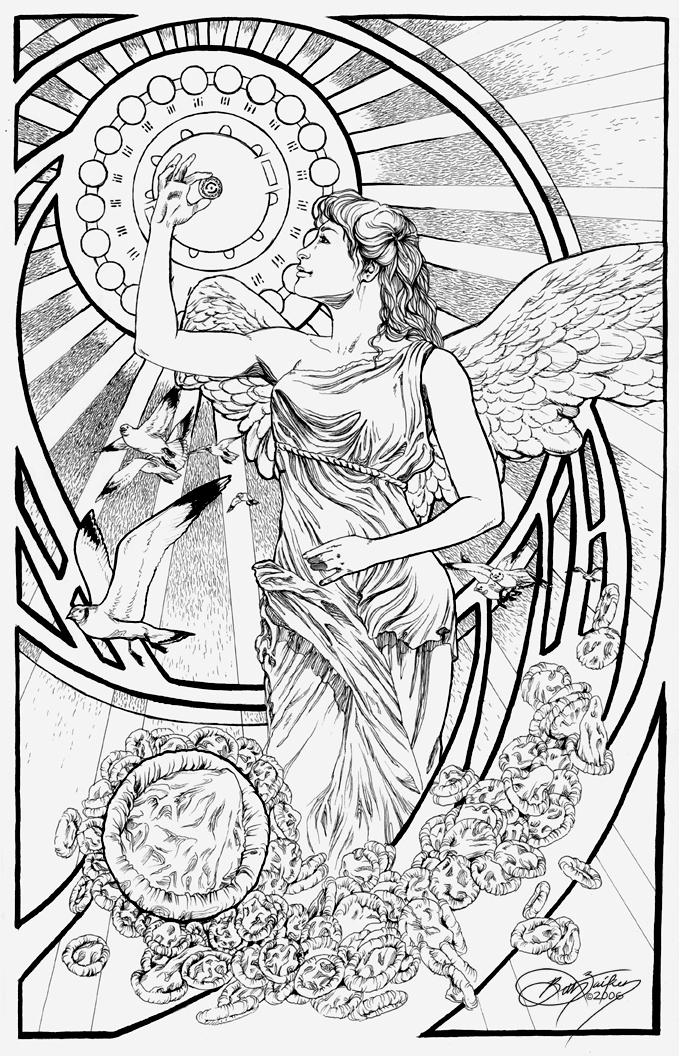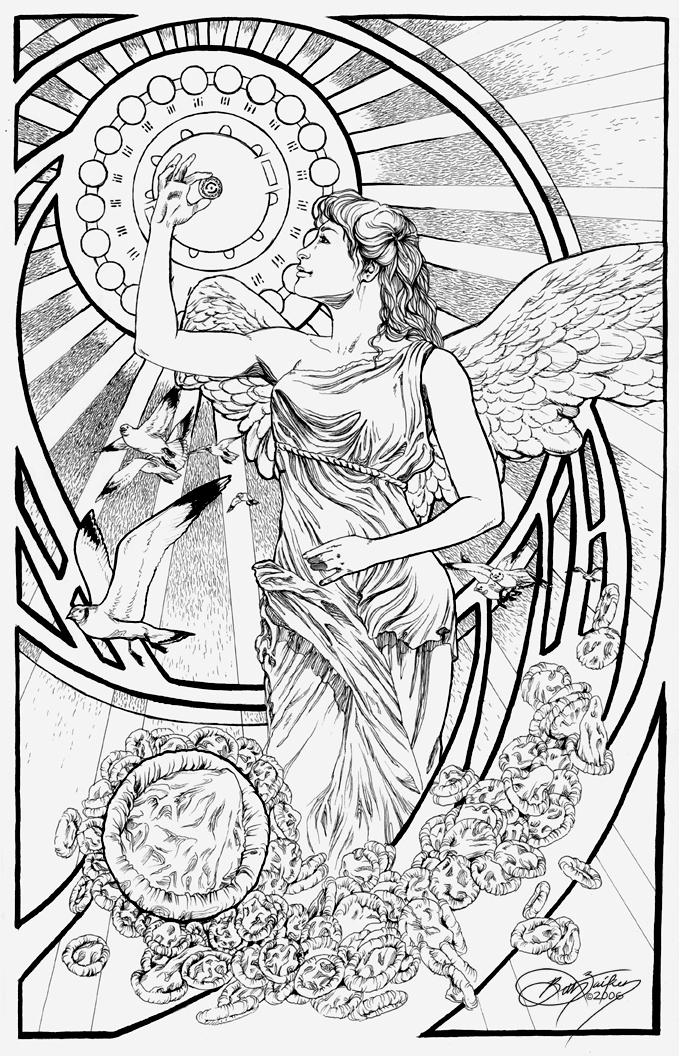 Watch
Another piece from my gender illustration class. It's an affirmation of birth control as the glorious victory that it is. (!)

It's the goddess Nike (referenced from the statue Nike of Samothrace, and rendered art-nouveau style) holding aloft the small package of birth-control pills and braced by a wave of condoms. Yes, they are condoms. And yes, I am crazy, because I rendered them all.

Ink on bristol, 11x17"