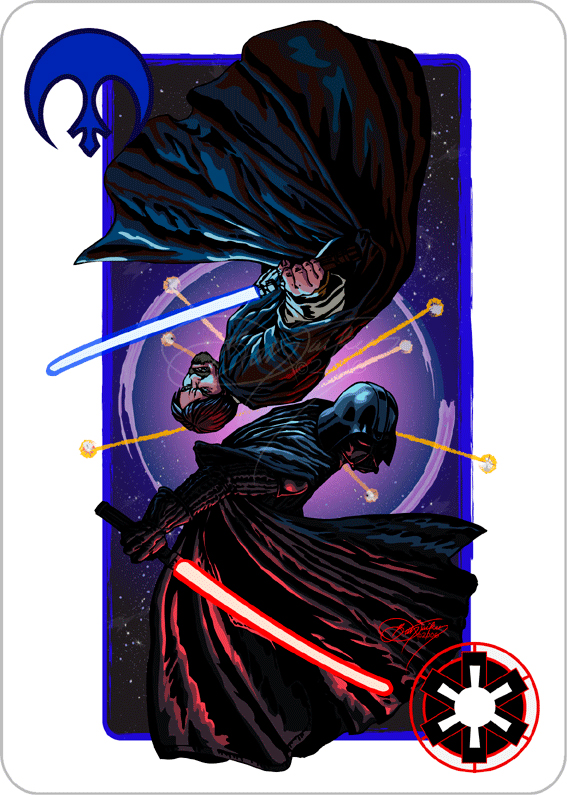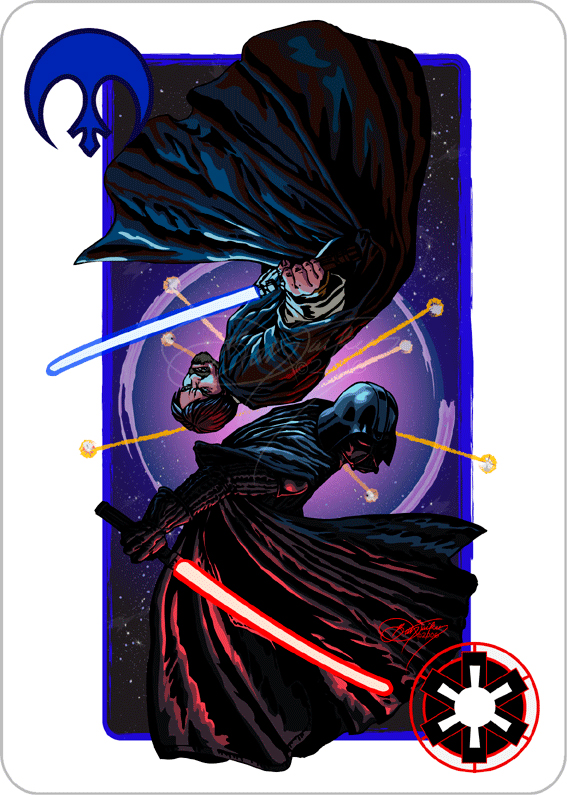 Watch
This was my first shot at Adobe Illustrator--meaning that this whole thing is done with vector shapes. It took a LONG time.
The assignment was very specific--a face-card formatted illustration that has something to do with opposites. So OF COURSE, I went with the all-powerful Force, of Star Wars fame. I'm a big Star Wars fan, so this was a lot of fun. My class thinks I'm a geek.

I know it would have made more sense to go with Luke for the light-side character, but I think he's a pansy, so I went with young Obi-wan instead.
I <3 Obi-wan, he's yummy.