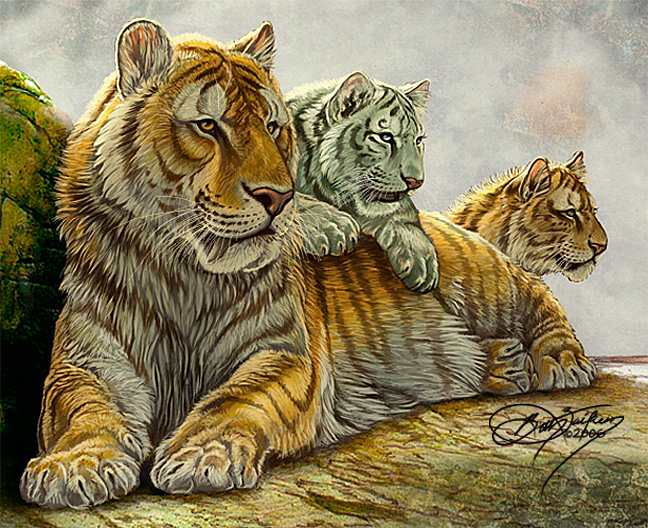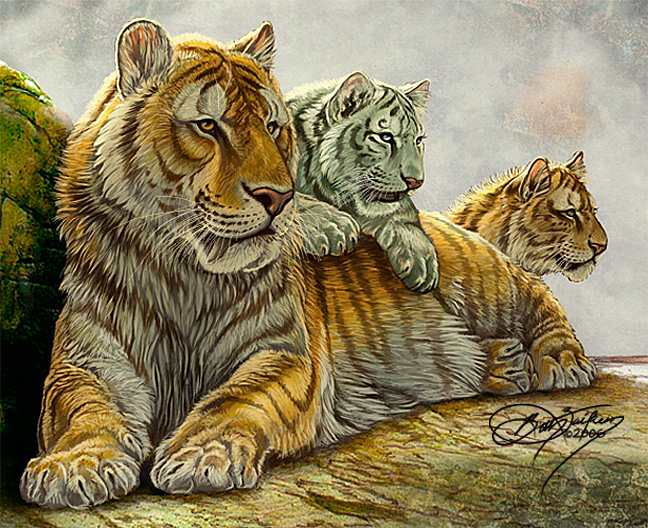 Watch
I took a digital illustration class this semester as well. I found that I already new a good deal of it, but it was nice to brush up on some old techniques. This was part of one of our first practice projects, I just thought it was sort of cute. It's a decent representation of my digital painting work, in any case.

Megantereon Cultridens based on golden-tabby tigers.

Photoshop and pencil sketch.
Daily Deviation
Given 2007-02-24
Sabertooth Family
by ~
Damalia
caught my eye because I'm a big tiger fan. What really impressed me with this painting are the rich textures and total control of colors used. If you didn't browse her gallery by digital selection, you'd swear this was another one of her traditional works, the crossover mastery is incredible. (
Suggested by lost-exile and Featured by Aeires
)