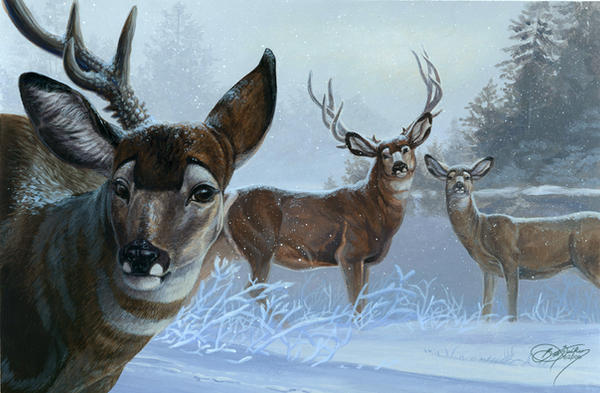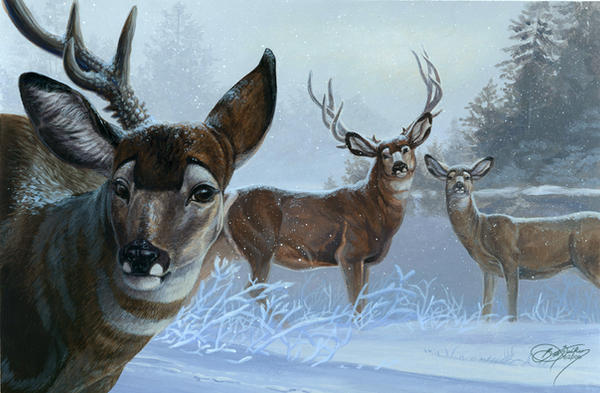 Watch
Silly illustration of Mulies that was actually for my gender illustration class. It didn't really fit the assignment very well (representing androgyny) but it was a good excuse to paint some stylized deer in winter.

I'm just going to assume there's a narrative in here somewhere that I still don't quite understand.

Acrylic on Board, 11x17"