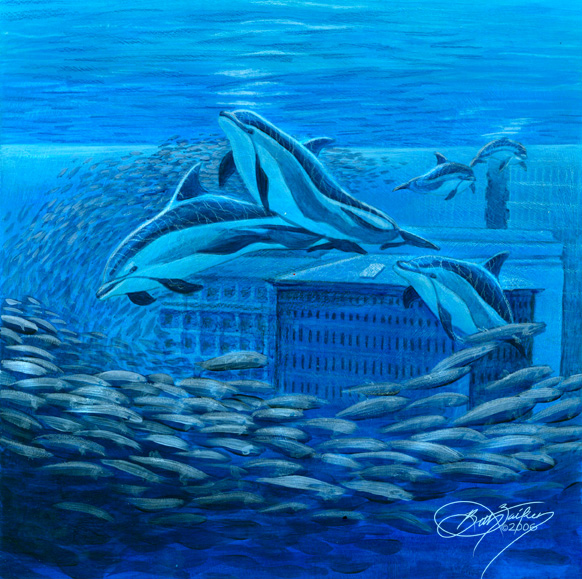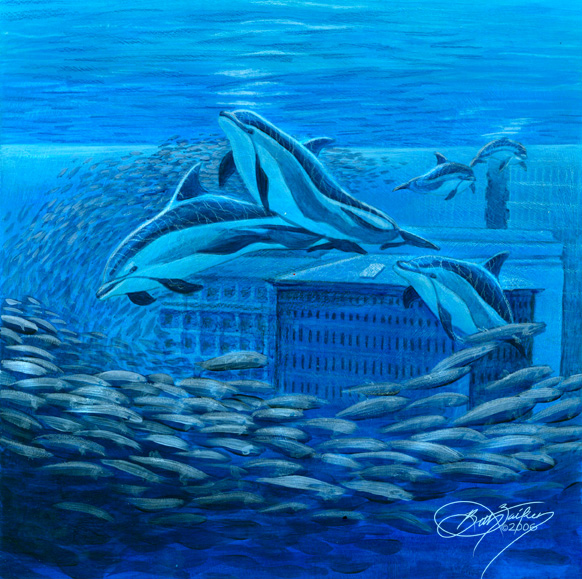 Watch
This semester I was also involved with a special class sponsored by the people who are remodeling and expanding the Lincoln Park casino in Rhode Island. The purpose was (as a class) to design and execute a large mural for the entryway of the casino. We spent most of the semester doing small study type work to show the design team.

Mural Design for the Lincoln Park Project, featuring a post-apocalyptic sunken city of Providence with re-introduced nature like dolphins and fish.

Acrylic Study on Board, 8x8"