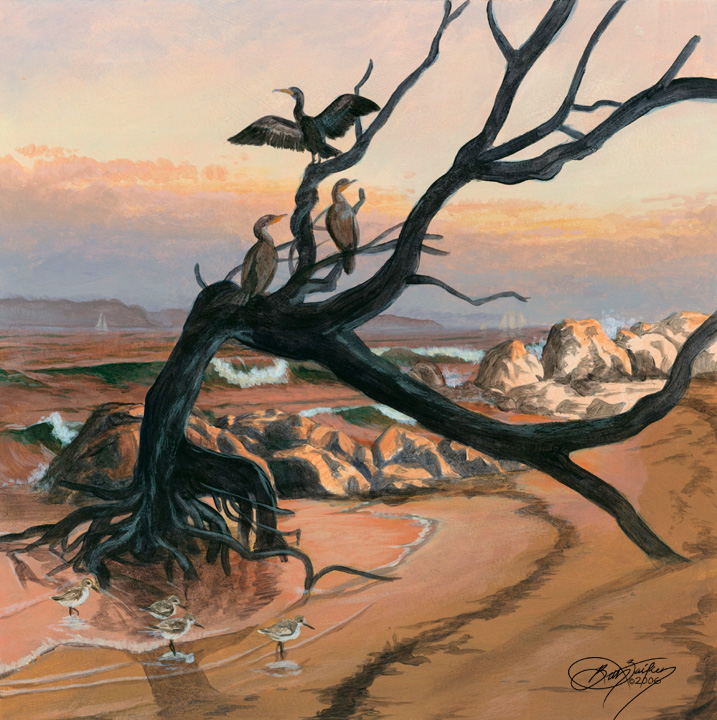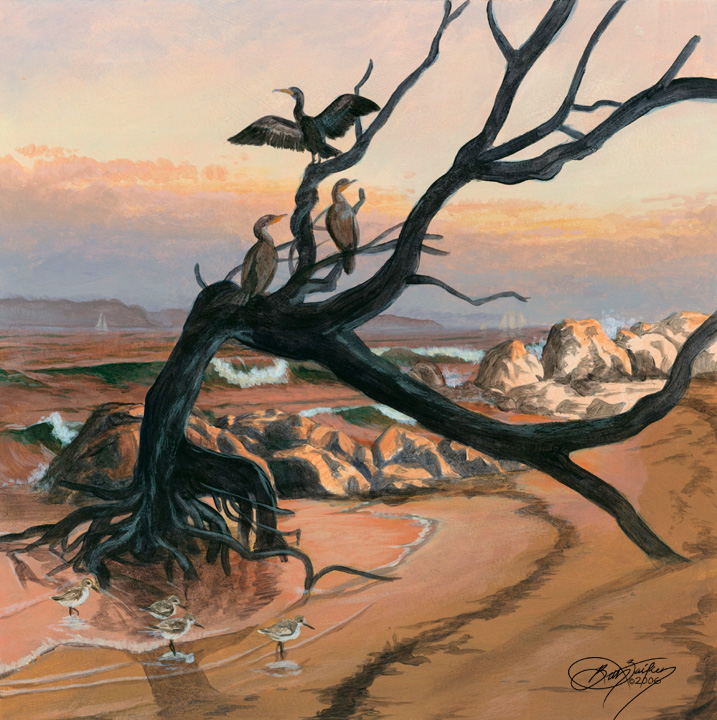 Watch
This semester I was also involved with a special class sponsored by the people who are remodeling and expanding the Lincoln Park casino in Rhode Island. The purpose was (as a class) to design and execute a large mural for the entryway of the casino. We spent most of the semester doing small study type work to show the design team.

One of the last designs I showed the team--featuring a sort of traditional new-england shoreline theme with a beach and seabirds (cormorants). Little bit too eerie, though.

Acrylic Study on Board, 11x11"