Between the ever present violence and the hazardous levels of radiation, growing up in the undercity was harsh. It was already hard for an esper child, let alone for someone without any powers, such as Moriz. Though things got better when the local priest needed a new medic, and he decided to take up on the offer. It was by no means an easy job, seeing people die before his very eyes. There was only so much one could do to ease the symptoms of cancerous radiation, after all. But the job did come with certain benefits, and a certain level of respect. And it was good practice for his later career as a doctor.
If you like the stuff I do and want to support me, please
buy me a coffee

Moriz from my
Emion
project.
More from Moriz: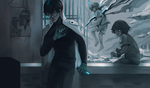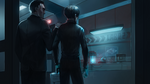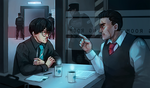 More from this project: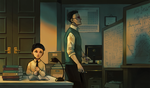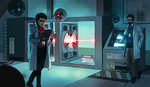 Find me here:


Buy me a coffee

www.facebook.com/DamaiMikazArt

www.instagram.com/damaimikaz/

twitter.com/DamaiMikaz

www.youtube.com/user/DamaiMika…

F.A.Q.
Image details
Image size
1200x1200px 1.31 MB