At seventeen years of age, there wasn't much left of the socially awkward kid that Aiden once was. Yes, he grew up in a lab. Most of his friends were robots, and most of the people he worked with were adult scientists. But Aiden managed. University was awkward. Being followed around by camera's all day because he was some kind of child genius was even more awkward. But if there was one thing Aiden excelled at, it was adapting. It wasn't hard to give the media what they wanted. Aiden just had to put on a smile and talk about his work in laymen's terms, so that even the idiots could understand. It worked. Even before he graduated, he already had his picture in several magazines. The demand would only increase after he invented the great powerplant. For Aiden it became somewhat of a game. He never liked the press, but with fame came power, and with power came higher budgets for his research.
More backstory on Aiden
If you like the stuff I do and want to support me, please
buy me a coffee

Aiden from my
Emion
project.
More about him: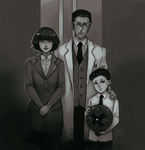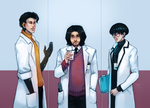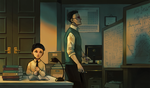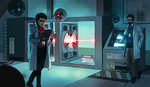 More from this project: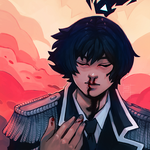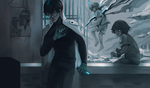 Find me here:


Buy me a coffee

www.facebook.com/DamaiMikazArt

www.instagram.com/damaimikaz/

twitter.com/DamaiMikaz

www.youtube.com/user/DamaiMika…

F.A.Q.
Image details
Image size
1300x1031px 1.44 MB