I have this thing where I've always identified more with male than with female characters in fiction (despite me being female). It's probably for this reason that most of my characters are male.
I decided to draw some girls to practice some more. Quick sketches, so I kept the practice/gesture lines in. Might be helpful for some

And before any of you say it.... DAT ASS :')
If you like the stuff I do and want to support me, please
buy me a coffee

More poses: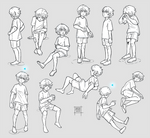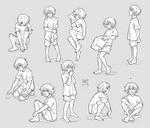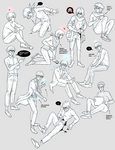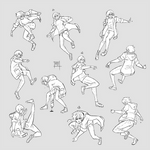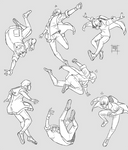 Find me here:


Buy me a coffee

www.facebook.com/DamaiMikazArt

www.instagram.com/damaimikaz/

twitter.com/DamaiMikaz

www.youtube.com/user/DamaiMika…

F.A.Q.
Image details
Image size
1200x1200px 611.04 KB