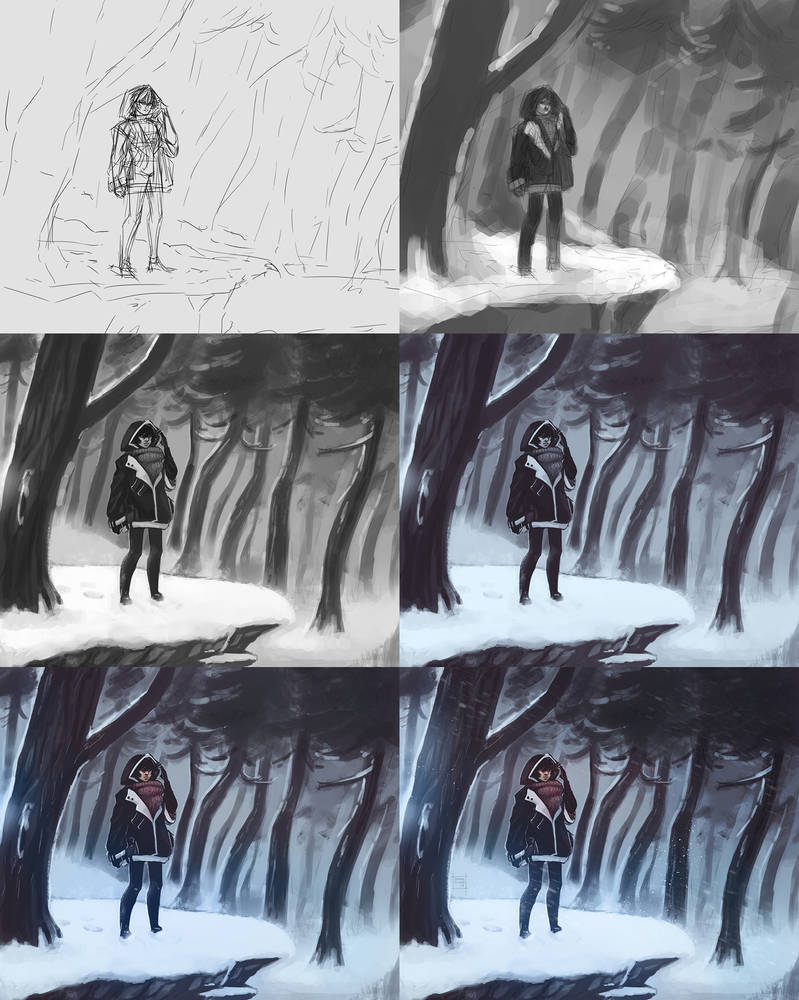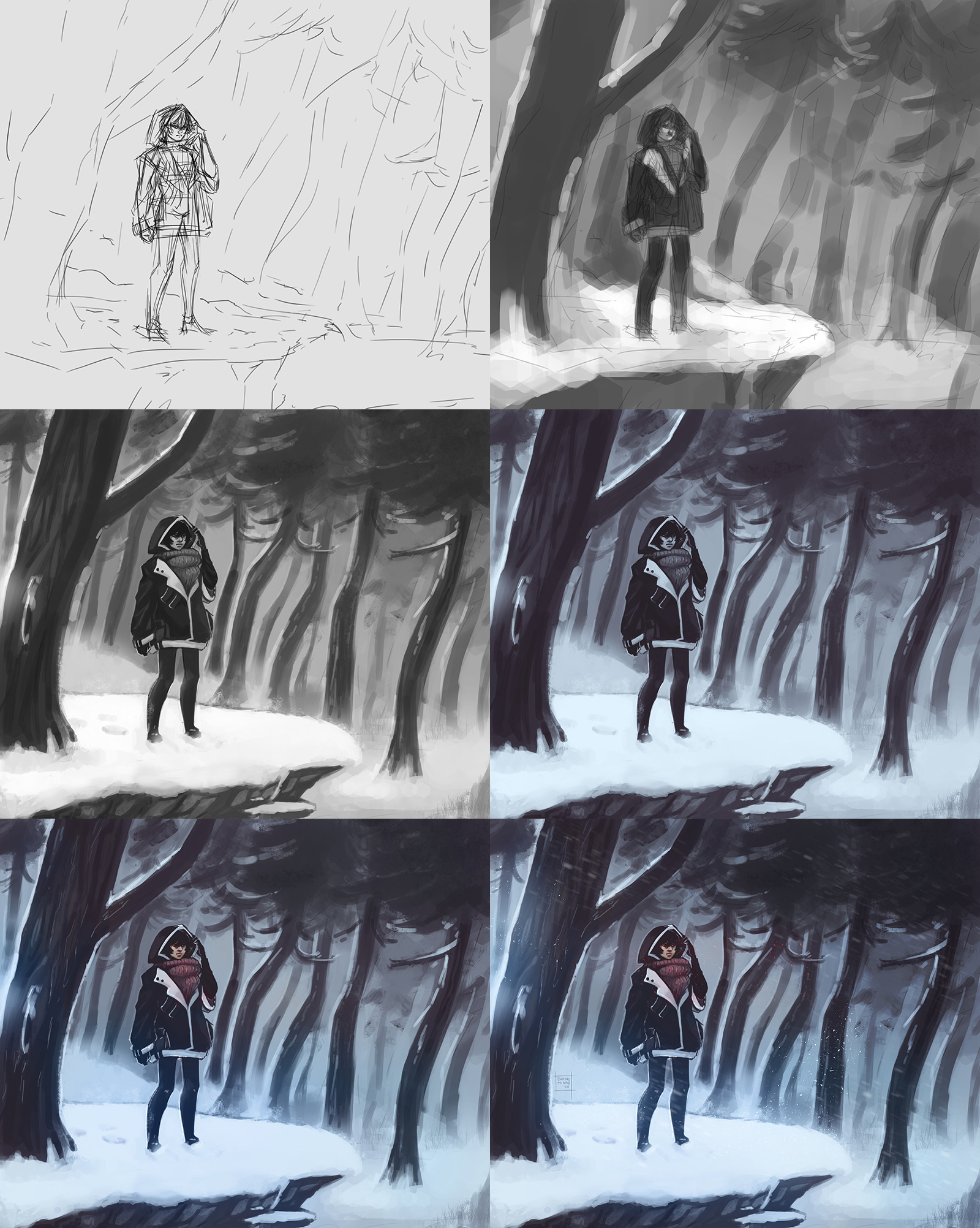 Progress steps for this work:
Note: This is more or less my speedpainting process. Nearly all of it is done in one layer and layers are merged regularly to maintain the speed of the photoshop file.
01. Rough sketch. My sketches are usually a mess of lines. They mostly serve the goal of determining the general gesture of the chars and edges of the environment.
02. Value blocking. Blocking in values with my beloved hexagon brush.
03. Value overpaint. Yes. This is all done in one layer. If I make a mistake I simply paint over it.
04. General color scheme. I usually use do general color scheme, either with 'color' blending mode or 'gradient map'. This helps me to keep the color/mood consistent throughout the image.
05. Add color on the objects on the foreground. Background colors are mostly blended by atmospheric perspective. The further away objects are, the less of their own color they show. Also added some details.
06. Final image. Did some light/contrast adjustment to make the image more engaging. Also added snow, because snow is awesome!
---

F.A.Q

FACEBOOK

YOUTUBE

INSTAGRAM

TWITTER