As convenient as they were, esper powers often came at a great detriment of the wielder's body. Not everyone's body was equally capable of bearing the load of that energy. If it became too much, the person got sick. Nosebleeds were an early warning sign. After that it would get progressively worse. Nausea, fever, sometimes even death.
If you like the stuff I do and want to support me, please
buy me a coffee

Sato from my
Emion
project.
More from Sato: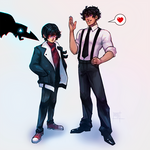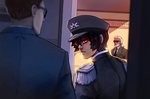 More from this project: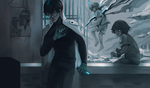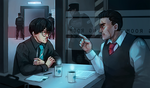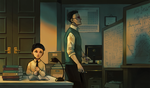 Find me here:


Buy me a coffee

www.facebook.com/DamaiMikazArt

www.instagram.com/damaimikaz/

twitter.com/DamaiMikaz

www.youtube.com/user/DamaiMika…

F.A.Q.
Image details
Image size
1000x1000px 1.15 MB