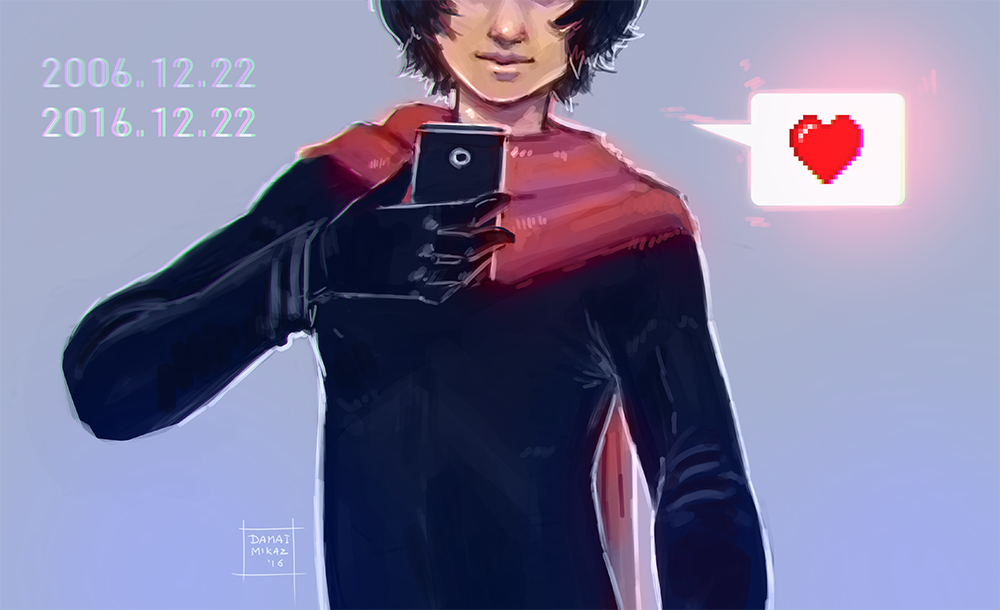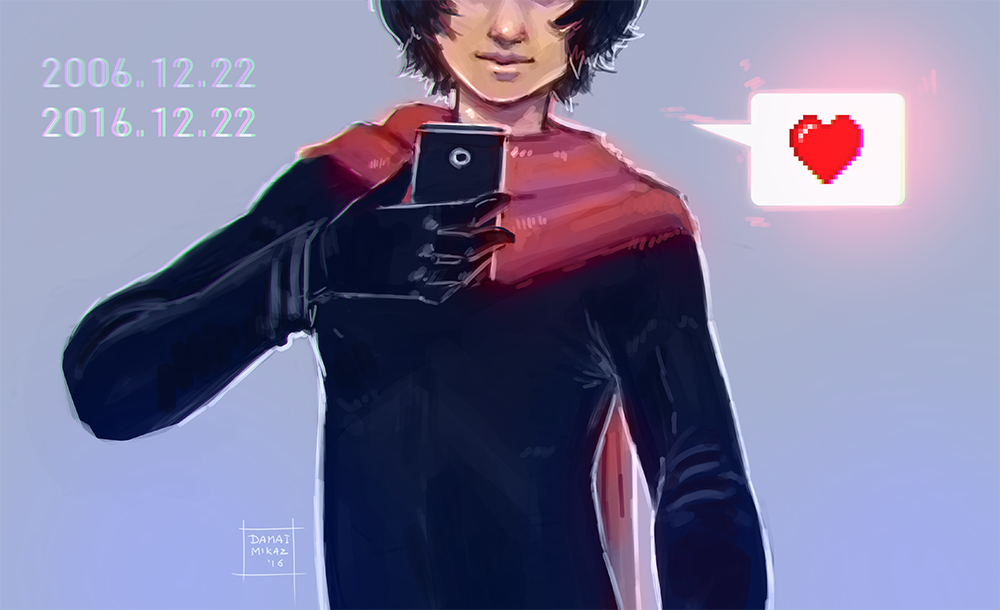 December 22
On this date, now 10 years ago, I thought up the first few characters of what would become the
Emion
project. It wasn't much. Thee characters, some themes, and the vague outline of what would be the world those characters lived in. I was 19 at the time and growing up proved to be quite a challenge. It remained to be challenge for the upcoming years. A lot of things changed during that time. Jobs, friends, relationships, health... For better or for worse. Only one thing remained constant throughout the years, and that was working on the project. I felt it kept me sane to some regard, at least having one constant in an ever changing world.
I'm naturally shy. It took me a few years to share my writing with some people. It took me even longer to build the courage to share my drawings, but when I did I found myself surprisingly welcomed by a community I never knew existed. It's funny how much we grow over time, and how little we take notice of that. 10 years have passed in the blink of an eye and it isn't until I look back that I see how much has changed. 1800 pages (probably double if you count earlier drafts), 200 drawings and countless more sketches. The story changed, the characters got older, and I get a lot more comments these days. One thing never changed, though. I still enjoy it.
But... it would've been a lot harder without all the support.
So a bit thanks to all of you. To the loyal friends that have kept up with me blabbering about the project (Seriously. That takes balls. I owe you XD). To all the proofreaders that read my earliest shit. To all of the people that took the effort to write me, whether it were long issues of text underneath my artwork or to my personal mail, or just wrote a small comment that they liked my art.
Thank you all very much for your support!
---

F.A.Q

FACEBOOK

YOUTUBE

INSTAGRAM

TWITTER