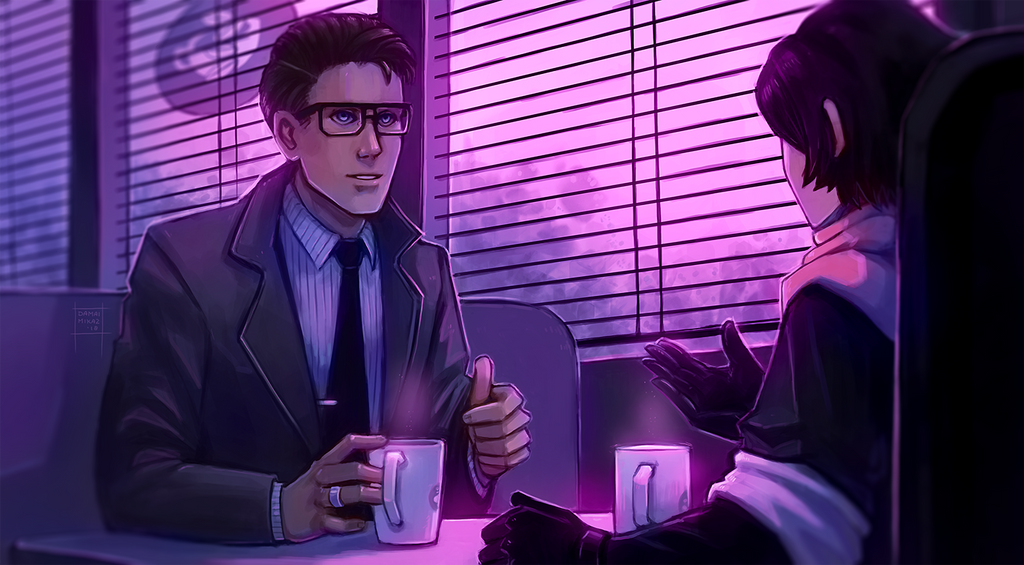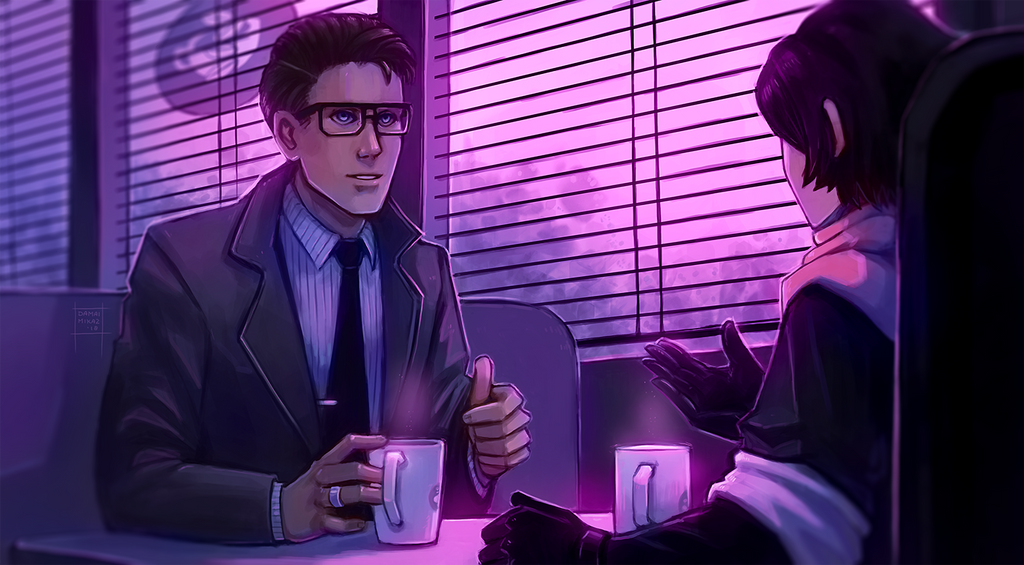 They met at a roadside restaurant. Nothing too fancy. They did everything to ensure they wouldn't draw too much attention to themselves. They were just a regular bunch of people, exchanging papers while enjoying a cup of coffee and the occasional breakfast. Masaru wasn't known back then, his face still unfamiliar for the masses. It wouldn't be too long before everything changed. Before Masaru's face became too well known for him to even head out there, before Sato became a subject of fear, and before they had hundreds or thousands of people working for them. But at that time it was just the two of them with a lot of wild plans.
I just love drawing parts and pieces of the story



If you like the stuff I do and want to support me, please
buy me a coffee


Masaru and Sato from my
Emion
project.
More about them here:

More from this project:

Find me here:

Buy me a coffee

www.facebook.com/DamaiMikazArt
www.instagram.com/damaimikaz/

twitter.com/DamaiMikaz
www.youtube.com/user/DamaiMika…

F.A.Q.