Keira was originally brought in as a test subject; an illegal esper that slipped through the mazes of the law. One that Moriz managed to lay his hands on. He, however, saw no use in locking her up in a cage, as the law mandated. The young girl wasn't of any danger to the doctor so he taught her to play by the book and avoid getting captured. He made her dress up like one of them and taught her to speak Darkaian, so she could help out in the lab. Over time she didn't only prove to be a valuable assistant, but something that felt close to family.

If you like the stuff I do and want to support me, please
buy me a coffee

Keira and from my
Emion
project.
More Moriz: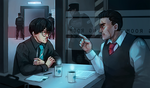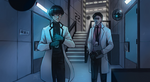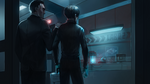 More from this project: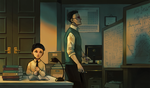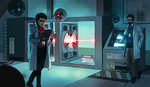 Find me here:


Buy me a coffee

www.facebook.com/DamaiMikazArt

www.instagram.com/damaimikaz/

twitter.com/DamaiMikaz

www.youtube.com/user/DamaiMika…

F.A.Q.
Image details
Image size
900x1068px 888.45 KB