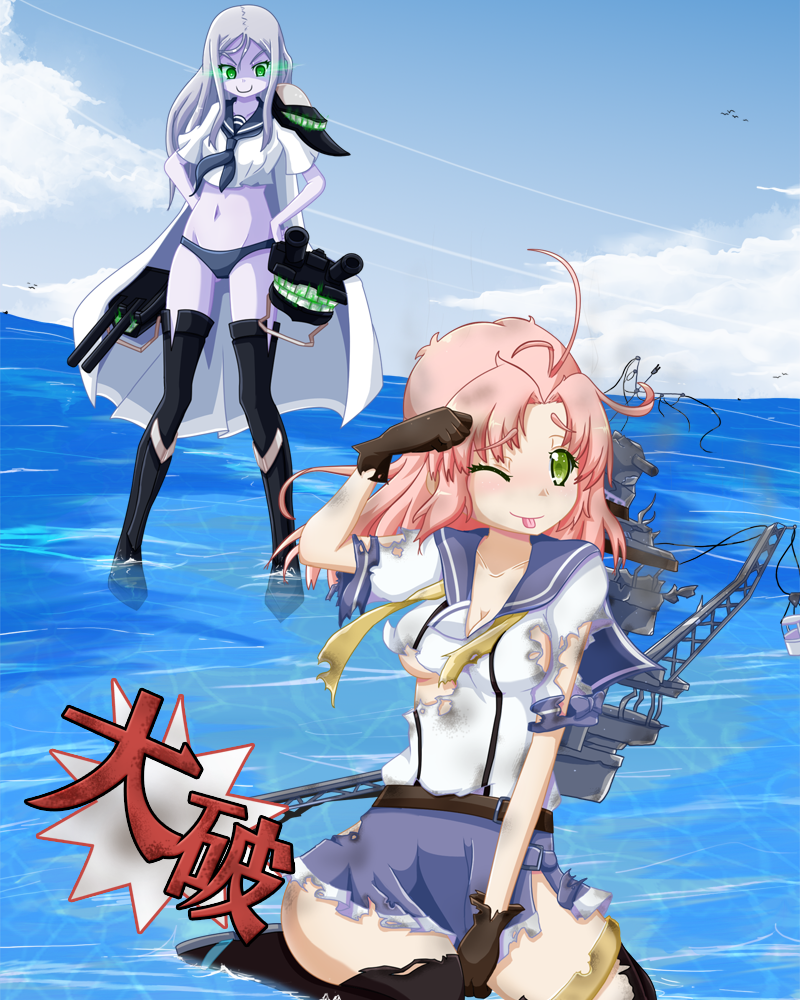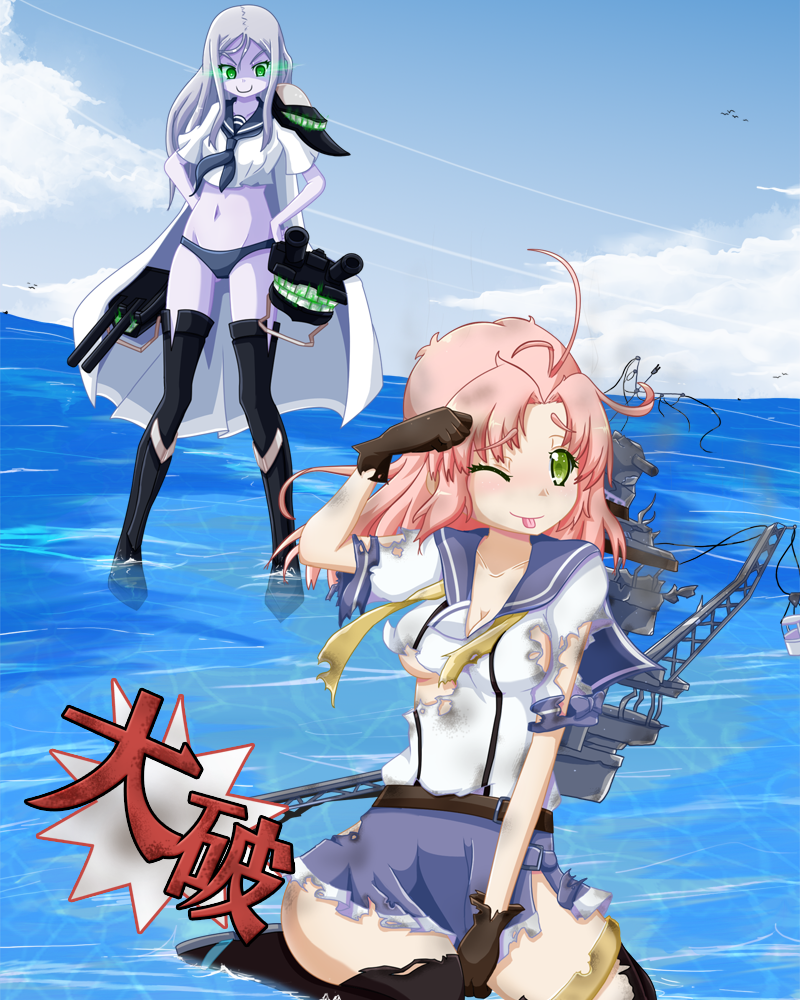 Watch
"Ow-w-w~ I've made Aoba laugh again~"
Damn it
Kinugasa
! No we have to turn around... again


EDIT: I totally forgot to color part of her skirt

Kinugasa is one of my favorite Kanmusu and she is almost always with me. This picture doesn't make a whole lot of sense because she almost never gets heavily damaged (That honor is reserved for
Kitakami
). Maybe it's because she's up against a
Ta-Class
by herself

Either way, this was a lot of fun. I especially enjoyed coloring the scorch marks on the rips

I hope you like her!
Mike

Cloud Brushes
by:
koyupii