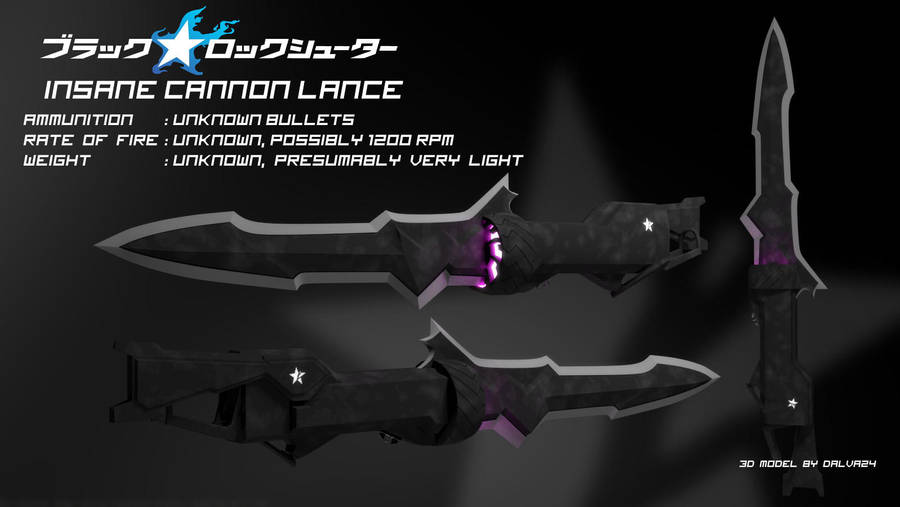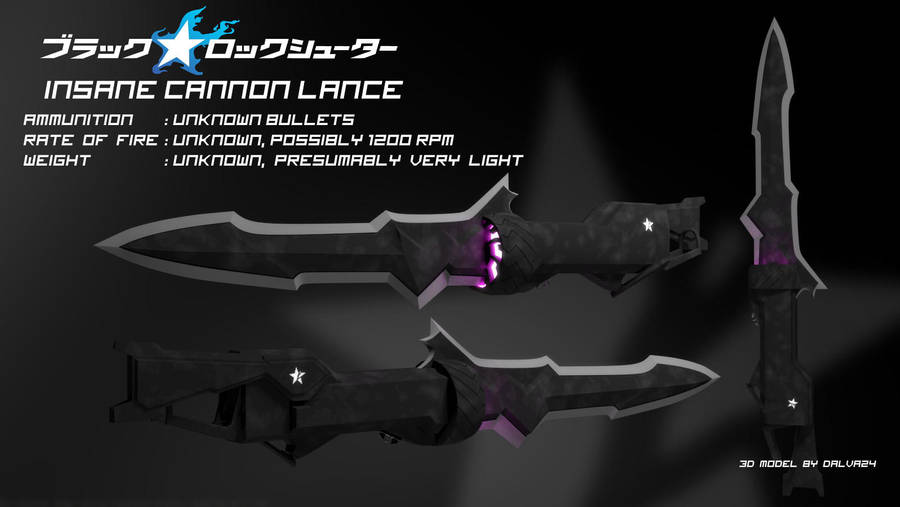 Insane Cannon Lance from Black Rock Shooter

Took me 4 hours to model, and 1 hour for render and post processing

the bottom section might not be accurate, since I couldn't find a good reference of it in the TV series

3ds Max 2012, V-Ray 2, Photoshop CS6

Can I buy you this 3d model?
Reply

Rofl, found your page in a google search.. xD I made the same thing but its for mmd. I like the modeled grooves on the spinning barrel on urs. I textured mine

Also I didn't model the chain anchor on the bottom just because I didn't want to deal with being asked to make a chain..
Reply

Ooh mmd, i still dont know how to export 3ds max models to mmd...
and i actually textured this one too, though very subtle.. notice the cloudy-like pattern?
Reply

Can I have?
I have I.BRS TV Series for MMD.
Reply

sorry, i dont understand what exactly do you mean here...
Reply

Reply

Reply