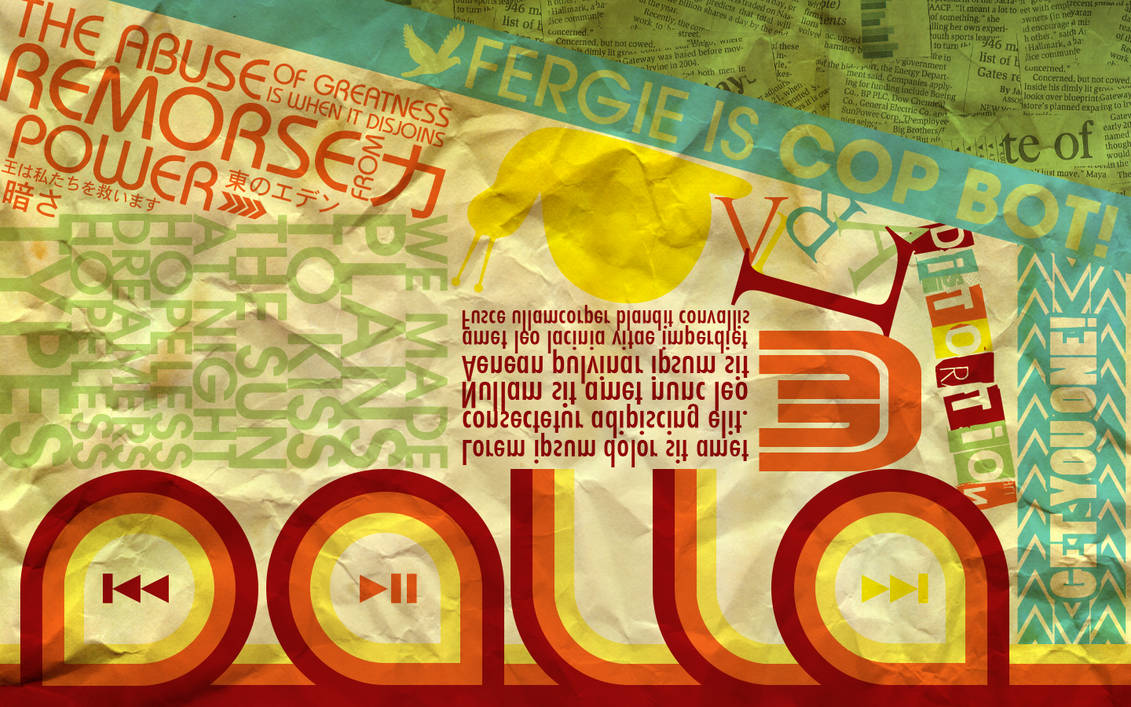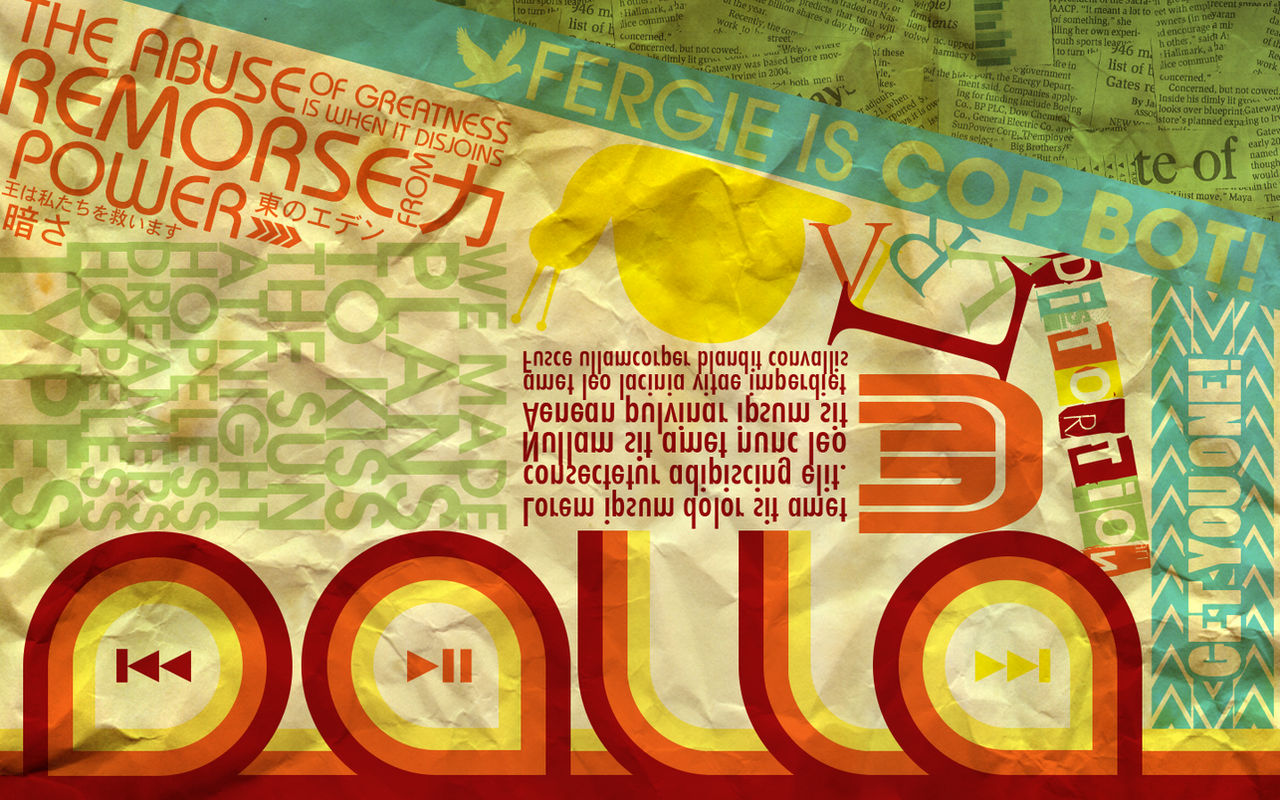 Watch
What a piece of work this has been. It's been about 2 weeks or so since I've made something and decided to take my brother's advice and make something apart from signatures.
After viewing a typography segment in a magazine a few months ago, I decided to make something based of a bit of inspiration from that piece.
Majority of it is vectored, except for stocks, the piece of old paper + newspaper. Been pentooling and mucking around with shapes a lot lately and yeah.
This is a first of this style I've ever made as well. I feel extremely happy, especially since this took so long to complete