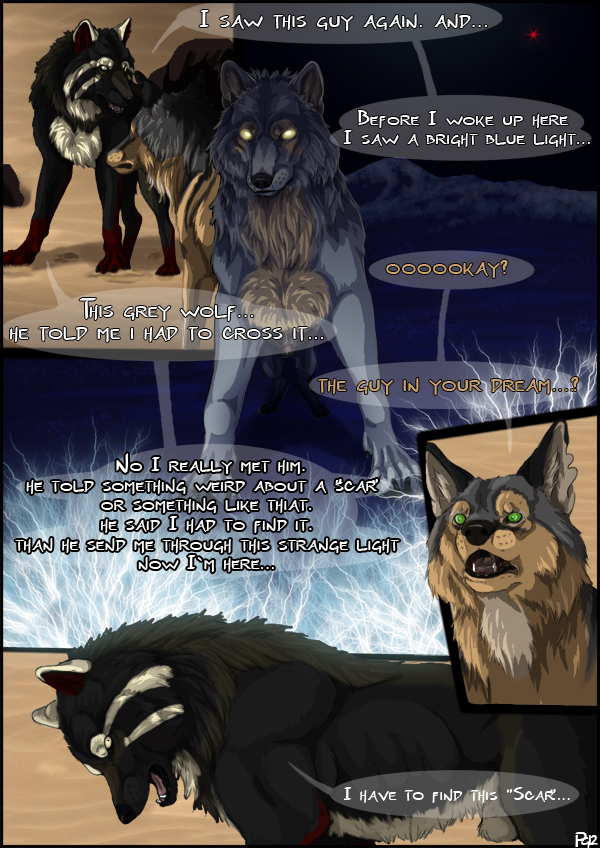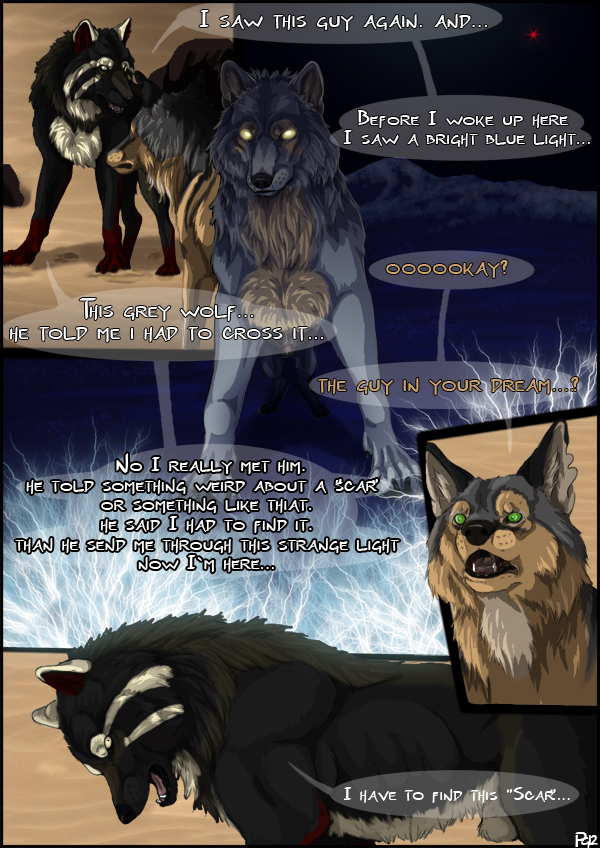 Watch

Tavens "Mytikness" ist dir hier wirklich gut gelungen, mag die Haltung total (und die Leuchteaugen...aber Leuchteaugen sind auch einfach toll) Euphor ist sehr niedlich^^glaube nur, würde nem Typen, der einfach so inner Wüste rumliegt, auch nicht unbedingt glauben...xD
Reply

Nice, sieht toll aus und ich freu mich echt dass es jetzt mit neuen Seiten weiter geht!

Reply

Oh, and Rhygore's expression in the last panel is priceless. He looks so amazed that it's creepy XD I like it though…so, does that make me creepy?

Reply

das gesicht von euphor is haöt einfach mal priceless xD
Reply

XD amazing as always! Btw if you ever make a gift for me, please make it with me and Euphor!<3

Not begging, just a little FYI for future reference if you make me something. I have gift arts for you…but my scanner is still busted from my cat freaking out on it. I have a bunch of sketches to put up from my old sketch book, but my stupid scanner is made of duct tape and cat crap lol Keep up the good work, buddy~!
Reply