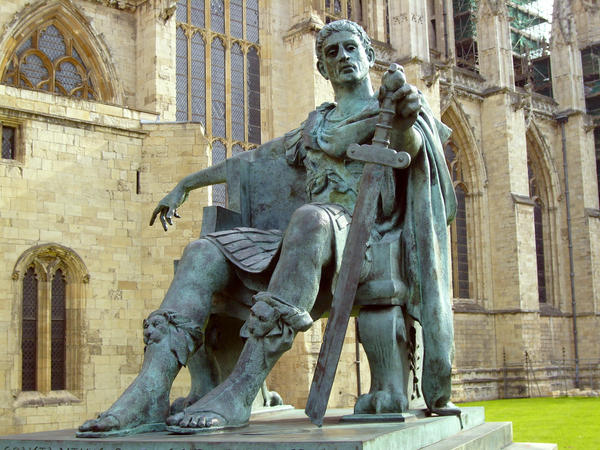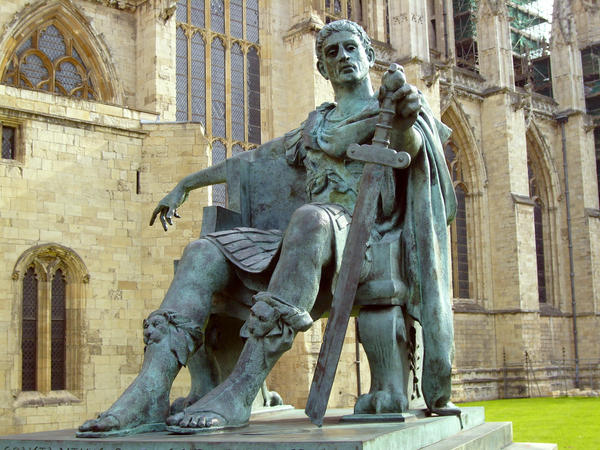 Watch
Roman Emperor from 306 to 337; was born in 274, at Naissus in Upper Moesia, a son of Constantius Chlorus and Helena, and was, after the death of his father at York (July 25, 306), proclaimed emperor by the legions of Gaul. He immediately took possession of Britain, Gaul, and Spain; and after a series of brilliant victories over Maxentius, ending with the bloody battle at the Milvian Bridge, just under the walls of Rome, he also became master of Italy (312).

Tradition tells us that he was converted to Christianity suddenly, and by a miracle. One evening during the contest with Maxentius, he saw a radiant cross appearing in the heavens, with the inscription, "By this thou shalt conquer."

Reply

Reply

Reply

Reply

A key figure in the development of Christianity within the Roman empire. A nice sculpture too.
Reply

within rome... began the so called movement of the church. catholicism began as a political machine and still is in that same motion. an interesting study in history itself. how the wheels of politics, religion, society never end
Reply

Very true, thats the one absolute, the struggle for power and control through means of belief, be that religion or ideology.
Reply