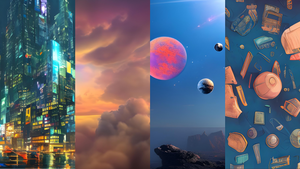 Scapes, Vistas and Wallpapers
Gain access to subscription works within Cityscapes, Landscapes, Outer Spacescapes & The Wallpapers Club one month back from the time you subscribe.
---

Description
===============
Here: Before painting

===============

This picture has been treated with different image programs to turn into a painting..

You can select the normal (CC0 License) or painted (CCNonCommercial).

Please! Before download add to your favorites!
Thank you.
Enjoy.
Image size
4000x2603px 1.43 MB