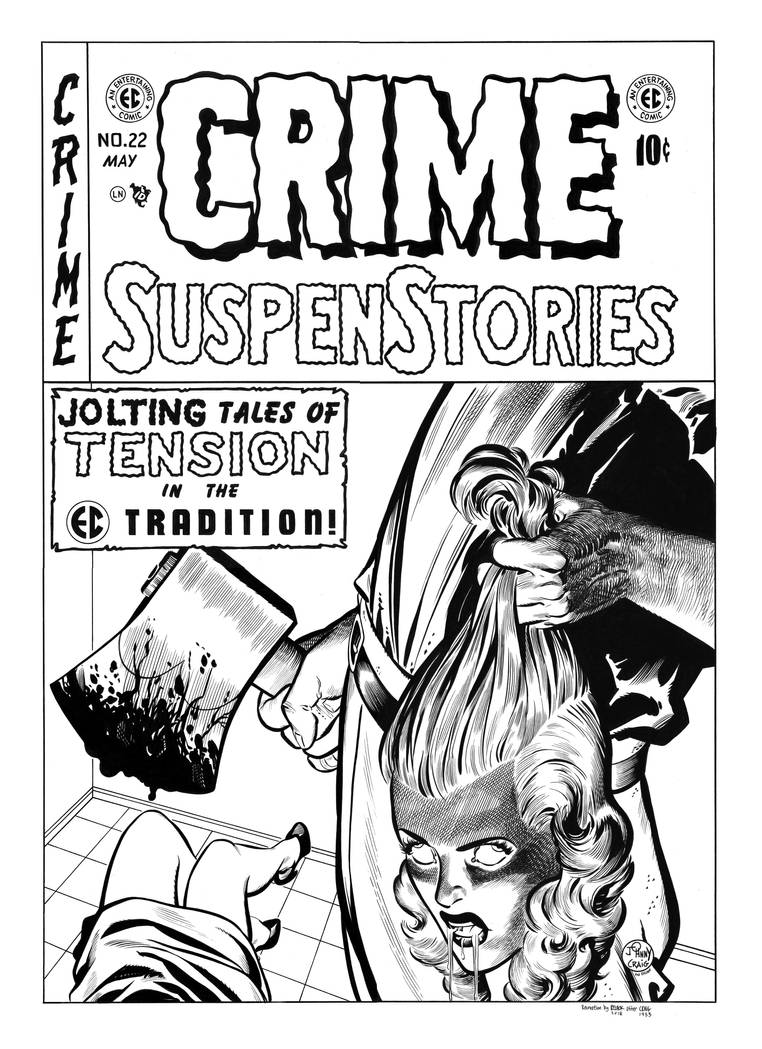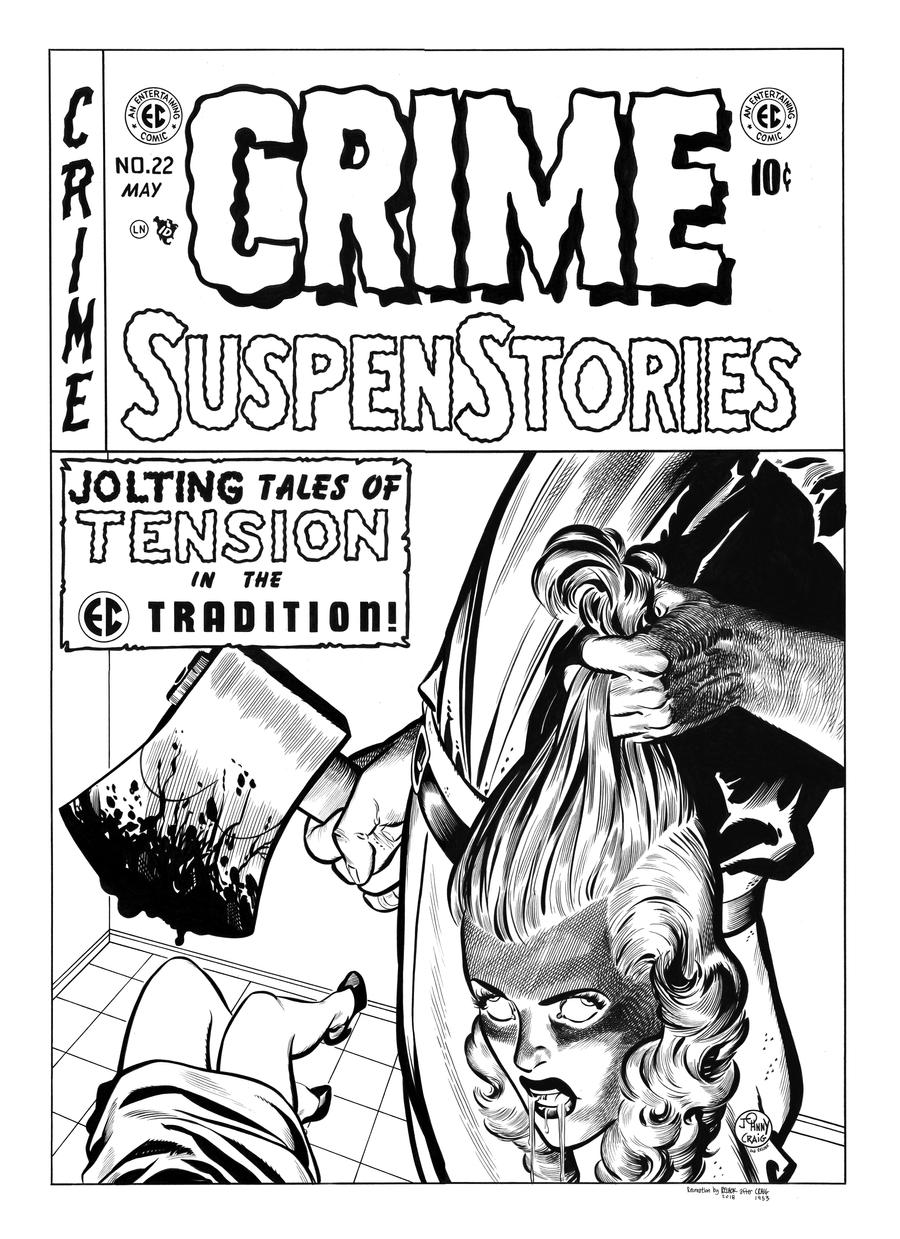 Watch
Continuing my cover recreation studies of great artists & covers...
In this case, Crime SuspenStories #22
The original cover was created by Johnny Craig, copyright EC Publications.


The mini EC series I've been working on are super big, this is 18x24 bristol.

Geez, I love this stuff......................................I can see why this material had parents a little on edge back in the day. Pretty gruesome stuff.
Reply

YEESH! Talk about losing your head!

Great work as always!
Reply

Fantastic recreation! Interestingly, I just has a re-imagining of this cover done!
Reply

You've piqued my curiosity...is your re-imagining posted on the web?
Reply

Reply