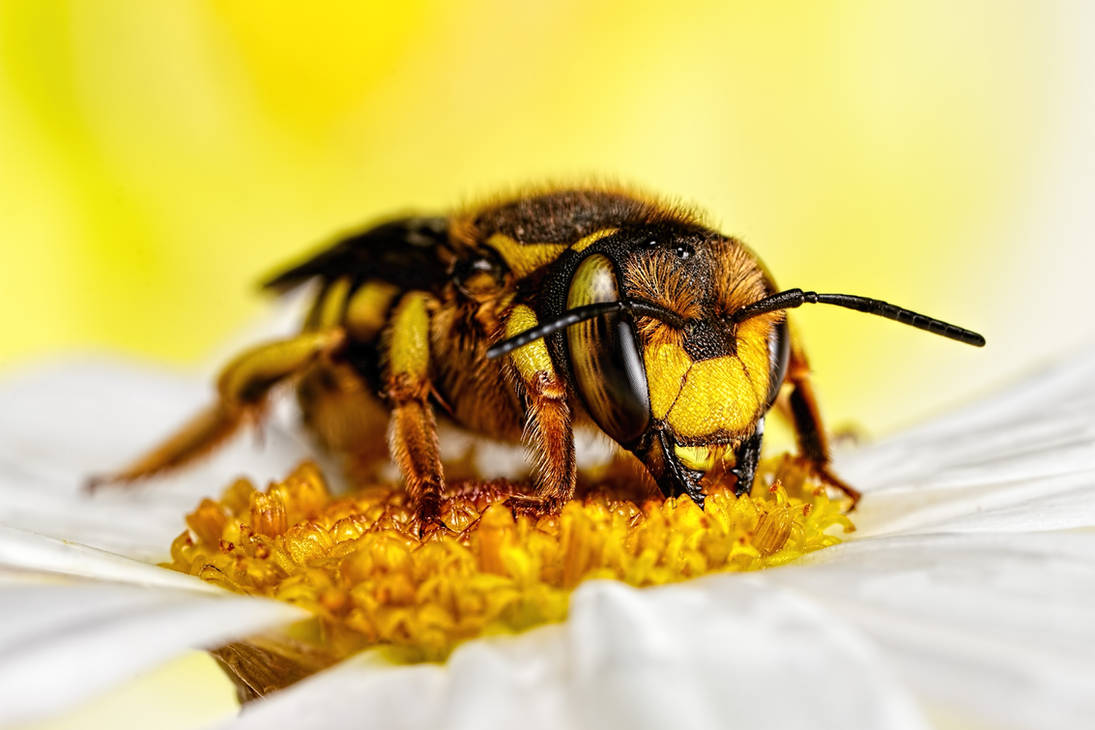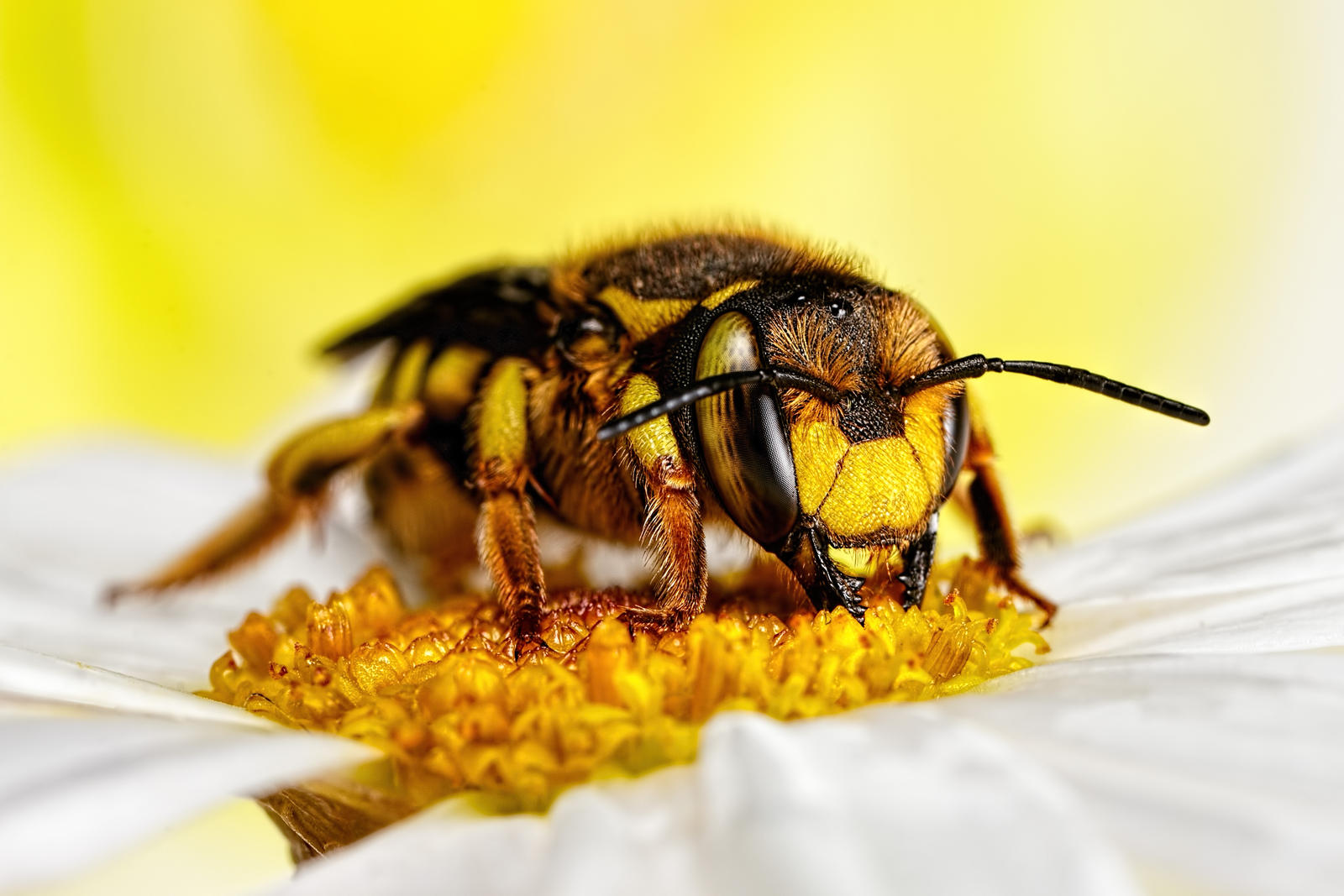 Love the eyes on these bees!

Tech Specs: Canon 70D (F11, 1/250, ISO 100) + a Canon MP-E 65mm macro lens (around 1.5x) + a diffused MT-24EX. This is a single, uncropped, frame taken hand held.

Technique: As the bee started to wake up I coxed it onto a small daisy.

Love the composition and depth of field in this shot. Wow!
Reply

That 65mm gets pretty decent DOF!
Reply

For compositions like this one I have a habit of twisting my wrist so that the upper part of the frame is deeper into the scene than the lower, creating the illusion that there is more depth because I'm not really holding the camera level.
Reply